We had a fantastic experience purchasing our home all thanks to Cindy Woodham! Cindy is most certainly the BEST loan specialist we have ever worked with! She made sure we were always informed and aware of everything that was going on. She was always more than helpful to answer all of our questions! She should be recognized for the amazing job she's doing for Veteran's United!!

My wife and I are first time home buyers. We had heard horror stories of the process and had braced ourselves for the inevitable struggle. To our surprise , Ross and his team made this process a streamlined process that will surely be the platinum standard for future home purchases. Every step was explained in detail and every question was answered no matter how menial it seemed. Thank you Ross and team and to the entire Veterans United family!!








From the very start, there was a lot of misunderstanding and poor communication between both loan agents and between the loan agents and myself. My realtor would get updated and I wouldn't even know unless I brought things up. I sent emails and left messages only to get no response.
Response from Veterans United
James. thank you for taking the time to submit this honest survey. We agree that communication is a vital key in the loan process. We would like to hear more about your loan process and be informed about ways that we can improve. Please reach out to your client advocate team to discuss further. Thank you for choosing Veterans United.
I truly appreciate what everyone has done in assisting me with purchasing a home. Thank you Veterans Home United :)






Please see my first comment. A wonderful experience with the best team.






My experience was incredible. A very professional and caring staff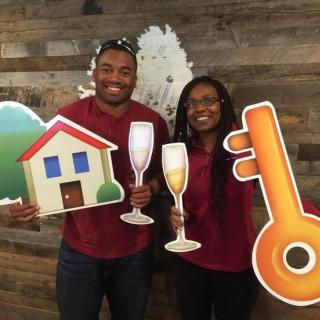 With the digital upload and signing of documents, the whole process was very stream-lined and easy to maneuver. Every step was laid out and I didn't have to wonder what was next. The education section on the website gave me great insight into what needs to be done next and where I need to go. Overall I had a great experience working with Veterans United!

Veterans United took all the steps necessary for me to get my VA loan approval . The experience of there specialist is above average. They took you by the hand and help me through the entire process. Mr. Erickson was a crucial partner in the whole process.
First class attention from the team lead by Stephen EricksonThank you for all the help

Everything was so easy!

Veterans United offered me a great home buying experience as a first time home buyer! I appreciated their additional services such as matching me with a 5 star real estate agent in my area and helping me find the best deal on home owner's insurance. I had confidence going to the closing table knowing I was in good hands. I'd highly recommend Veterans United!


Go for it!