They made it very easy for us. They work with your realtor and take care of it all for you.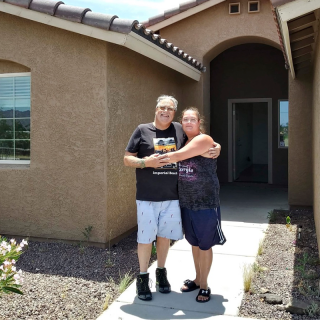 Travis ward was our loan specialist. He did absolutly more then we could ever have asked for he helped us understand what was going on with our loan and we did not have a thousand things to send in for our loan. The whole process went very smooth and quickly we started the process April 13, 2020 and closed May 13, 2020. Fastest home buying ever but worked out perfectly! We love our new home so much!


Professional, and easy to work with.



Veterans United is by far the best organization for your home buying experience. Their dedicated professionals work hard for their clients and strive to get you in the perfect home. I will always be thankful for the team that helped me.


Thank you so much for all the help

I would say to any one if you are a vet and you wont to by a home then i say try veterans united home lones






Everyone was so helpful and willing to help us buy our home and we were able to do everything with the cell phone!


You're next!
Join the ranks of our 200,000+ Proud Veteran Homeowners nationwide.


Do not hesitate to reach out to VU and their team of professionals for your buying and selling needs. I have found my team for reliabilty and dedication, and will definitely use them again should I ever need such services!




We had the best experience. Such a quick process. Great interest rate. Our loan officer was wonderful. Highly recommend Veterans United. We are very happy customers. All of our questions were answered in a very timely manner.