Great experience with the Veterans United, very prompt in getting the loan together and to completion which was a few weeks earlier than scheduled. Very happy with the process and all the loan people involved, very nice and willing to help in any way and answer any questions we had. Highly recommend!

I was 8 days away from closing our home but I switched lender last minute to saved us an enormous amount of $$$ on CC and got offered a lowest interest rate than what the old lender offered. Jamie and her Team Viola did the PHENOMENAL job wrapping us quick and we were still able to CLOSE on TIME!I knew that switching lender the last minute is at high risk but Jamie didn't give up on me especially when I almost gave up myself. She's very knowledgeable and knows the ins and outs.PS: There was a hiccups when signing online and Jamie was directed to contact us, but for some reason she didn't get the forward notification and was very apologetic.
But don't get disappointed knowing we are in the crazy Hot Market and they're always very busy.Jamie and her team was my savior and I was very grateful.
She is the true hero of helping Military family get the best Mortgage rates all the way Closing Cost!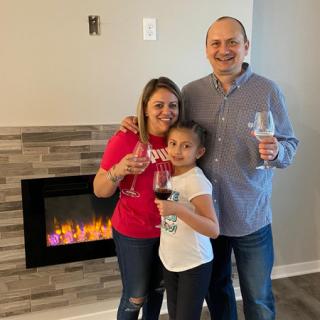 Veterans United has an easy way to apply for a loan and review all the information. The service is very fast. Thanks to Veterans United, our big dream of buying a new house came true. Nick Schuster and his team made the process easier and faster for us. He is a great Loan Officer......


We were blessed to have Veterans United Home Loans help us to navigate the complexity of home buying. Scott Hutto and his team from the start were professional and personable. The process was quick and painless. The digitization and docusign of paperwork was instrumental in how quickly everything went. The care we received was exceptional! Thank you!

My entire loan team from start to finish scored an A+ with me. Informative, reliable, and fast. We were able to complete the loan process and close within 29 days of contact with Veterans United. I highly recommend.


Every thing went according to plan, the website is simple and easy to use whole also being very up to date. I had no issues as I was going through the process. Thanks Veterans United.

Ready to see for yourself?
Experience first-hand why 191,761 homeowners give us a perfect score!
Check My Eligibility →



Highly recommend to any veteran that is looking to buy a home with ease!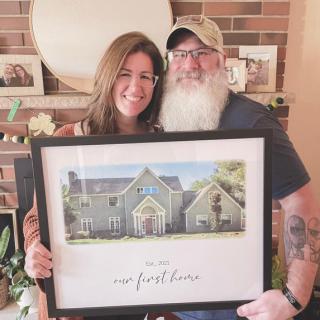 We really enjoyed all of the step-by-step process videos. This removed the stress associated with not knowing what to expect next. Thanks again for a very pleasant first-time experience. Our experience was exceptional! Our entire team of loan officers, concierge, and "behind the scenes" personnel made this first experience of purchasing a home very smooth and user-friendly. I would suggest going to the website and watching the video series to gain some perspective on what to expect from each step along the way. Veteran's United has made our family dream of relocating cross-country (from Tacoma, Washington to Ocala, Florida) to return to our pre-military service home come true. We could not be more satisfied!





We had a great home buying experience. Ryan, our loan specialist, was excellent and checked in on our family throughout the process. He answered all of our questions and was very responsive to our calls. We definitely appreciate his professionalism and kindness. Buying a home can be a stressful process but it was smooth and simple this time around. We are very grateful for our Veterans United home buying team.


Ready to see for yourself?
Experience first-hand why 191,761 homeowners give us a perfect score!
Check My Eligibility →





Buying a home is stressful, no doubt about it. However, all person were extremely knowledgeable, patient, and best of all, patient! I highly recommend Veterans United for your home buying needs, they provide a personal touch to a stressful process.

Would work with again