excellent assistance in processing the loan, staff informed me on a daily basis which was great!




If I ever buy a home again, VU will definitely be my lender!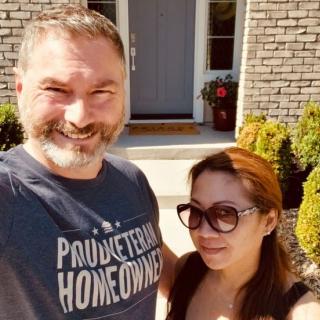 Our loan experience with Christopher and his team were exceptional. This is not our first VA loan nor our first home. They were on target with the timelines and very responsive. From the beginning of the process (Pre-approval) till the end (Closing) it was an awesome experience with Chris and team and! The client portal with the to-do list assists clients with what needs to be submitted. The resources are definitely recommended for new home owners. If you're on top of submitting your docs, your loan will process will go much smoother. Even with S.L.O.W sellers agent and a slightly chaotic and somewhat challenged Title company Staff that we worked with, We Were able to close in 30 days! Thank you Chris, Jake and Matt. We definitely recommend This Team and Veterans United Home Loans!


Veterans united will make your home buying dream a reality. Thank you all!






Veterans United was outstanding!

Would totally recommend, especially to any first time home buyer! Process was very easy and communication was outstanding. You will be as happy as I am! First time home buyer at 24! They did an outstanding job and worked with me even during my Deployment!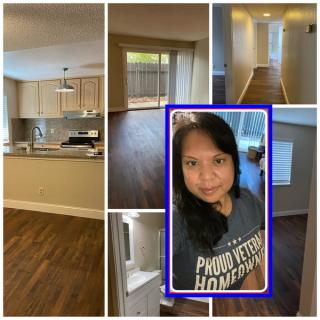 Thank you to Lucas H. & team for helping my husband and I, first time home buyers. We had a lot of questions and concerns throughout the home buying process and our loan team did their best to help us. We love our new place and the condo is perfect for the two of us and our fur babies. We're having a lot of fun setting up our home. Thanks again





I randomly chose Veteran's United almost four years ago when I was "stuck" having to move out of a rental property and into a new home. Then and now your collective teams have made it simple and your high degree of technology and the people who work for you who CARE about Veterans is very well appreciated, by this veteran, as well as by many others. You have an excellent company with very professional, engaging and knowledgeable staff. Thank you!

You're next!
Join the ranks of our 200,000+ Proud Veteran Homeowners nationwide.
We had a fantastic experience working with Veterans United on our VA Home Loan. Highly recommend.




Thankful for my team at Veterans United. They got the job done.

Veterans United (VU) is great. They offered us top product and premium service.
While the VA Loan program has certain stipulations, lenders have flexibility to create their own product structure. VU has all the best to offer, the same as the other big players in this game. Times (and interest rates) change, so make sure to do your lender shopping, just make sure VU is on your comparison list!




I highly recommend Veterans United and Adam made everything work smoothly from beginning to end.