We were very pleased with the service and we highly recommend Clayton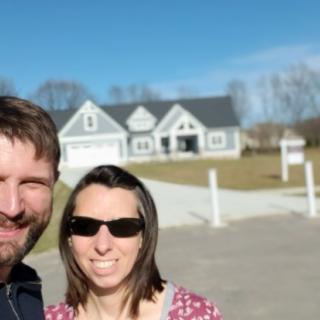 I would highly recommend doing business with Veterans United. It's clear they want the homeowner to succeed. They will expect a lot of information from you--provide that info and rest assured your loan team takes their responsibilities very seriously. My loan team, Brad Strubel and Kimmy Sanders were always there to explain every step and answered every question my wife and I had. We had many conversations during the process and all were positive, reassuring and professional. Also, the online interface was very intuitive. It was extremely easy to follow the process and meet all of my suspenses. Thank you for connecting with my Wife and I with our dreams!






You're next!
Join the ranks of our 200,000+ Proud Veteran Homeowners nationwide.
My Captain recommended Veterans United and I will always be grateful. I highly doubt you could find another organization that works harder for you than VU. The team feels like family now.


Veterans United was fantastic to work with. They were attentive to my questions and needs. The patience and friendliness of Luke Thurman and Kate Buse-Oberto made it the home buying process very smooth.






This home purchase was a big deal because of the global pandemic of 2020. Despite the federal and state governments curtailing services to everyone Veteran's United remained steady and reliable. I kept seeing walls to success they kept knocking them down. They never lost sight of our ultimate goal of buying a home and never used the Pandemic as an example excuse for not accomplishing a deliverable. Upon reflection the federal and state governments almost eagerly allowed the pandemic to create failure and nondelivery of services. It was nice to see that veterans United stayed on mission and extended every courtesy.


You're next!
Join the ranks of our 200,000+ Proud Veteran Homeowners nationwide.
I would absolutely recommend Veterans United to anyone looking into a VA home loan!



NOTICE TO ALL QUALIFIED VETERANS!!!! DO NOT EVEN HESITATE IN DEALING WITH VETERANS UNITED! ABSOLUTELY NO PTSD INVOLVED WHEN WORKING WITH JOEL DIEBER & COMPANY!!!




We now have the best home we ever owned, a large part of this is due to Veterans United. The process was seamless from start to finish, what a way to thank a Veteran!

This is our second va loan that was handled by Veterans United. They're an awesome company.

They went above and beyond.