Such a easy company to work with. They made sure I was always taken care of.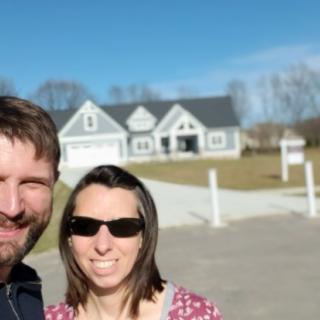 I would highly recommend doing business with Veterans United. It's clear they want the homeowner to succeed. They will expect a lot of information from you--provide that info and rest assured your loan team takes their responsibilities very seriously. My loan team, Brad Strubel and Kimmy Sanders were always there to explain every step and answered every question my wife and I had. We had many conversations during the process and all were positive, reassuring and professional. Also, the online interface was very intuitive. It was extremely easy to follow the process and meet all of my suspenses. Thank you for connecting with my Wife and I with our dreams!

This was my 2nd VA loan - the first being with another lender. That experience made me apprehensive with unclear communication, phone calls and emails going un-returned, and a general anxiety right up to my day of closing. My experience at Veterans United was outstanding from beginning to close. My loan specialist, Nathan, was in constant communication throughout the process via email, phone, text messages. My loan was complete a week before closing and all I had to do was twiddle my thumbs until close. I would recommend Veterans United to anyone seeking a VA loan.



My experience was very fast. Everyone was very professional and I enjoyed the whole experience. Thank you.


You're next!
Join the ranks of our 200,000+ Proud Veteran Homeowners nationwide.


They were quick to answer any questions and concerns and were extremely flexible with working with our schedules to get things done. They were friendly and helpful with every step of the process.

10/10 experience. Would do again!

My realtor said this was the best VA loan company she has ever dealt with.



As an Air Force veteran I would definitely and wholeheartedly recommend Veterans United for anyone seeking a home loan. You will not be disappointed with the service and help you will receive.



You're next!
Join the ranks of our 200,000+ Proud Veteran Homeowners nationwide.






This is seriously the easiest finance we've been through. From Sam with Lighthouse to help us get the score we needed. To Erica and Sara getting us through some complicated situations easily. Not to mention save us a ton of money. Just fantastic to work with!!