Great home buying experience!!!


Terry Burks is the real estate agent you want. And VU seems to know how to keep things on track pushing through paperwork even when they get sudden last minute changes from the user to close on time.


I would Highly recommend that all VETERANS go to Veterans home loans for all their real estate needs.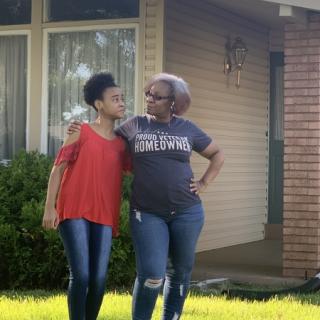 Working with the best loan team ever helped me to get my beautiful home!! Many thanks to Dan Salter & team made my home buying experience very pleasant and painless. Whenever I had questions I reached out to this wonderful loan team and they always responded quickly and made sure I had a clear understanding and was prepared.



The team works well together and the online system is easy and fast. We are pleased with the service!

You won't regret working with these guys. They were so helpful and even took time to educate us. Since this was our first home, there was a lot we were uncertain of, and they really helped to fill in the gaps and break things down for us. We were grateful to have them in our corner.


You're next!
Join the ranks of our 200,000+ Proud Veteran Homeowners nationwide.
It was a smooth process due to Brad's knowledge of the ins and outs of this somewhat confusing process.


VU has a new fan--well done!

I did a VA loan back in 2000 on a new house. It was a chore from beginning to end.
I was not looking forward to that process again.
John and his team made this experience a pleasure and everything just dovetailed together.
Thank you again, this was a fantastic experience.



They made the whole experience easy. We hadn't bought a home for 35 years and had forgotten a lot of the process. the whole crew were very helpful with my questions & concerns. I would get answers almost immediately. The loan officer, even the last couple of days was communicating with me to help me understand what still had to be done or to relieve my fears. Even late evening the night before we closed she immediately would answer my questions in emails. I thank the whole team for making the experience less stressful.



I am a 55 year old, first time home buyer. Every time I thought about buying a home, something happened and I just didn't feel it was the right time. I went to seminars at banks, spoke with my credit union loan office and each time I didn't feel comfortable. Then a friend talked about Veteran's United. I went to their website, entered some info and before the end of the day I received a call from Matt.I might sound like a walking sales person, but I'll tell you that was the best call I ever received. We went over my financials and credit score, by the end of the call I had 4 ways to increase my score in the next 60 days...and it worked. The process, the steps to keep me on track with documentation, the videos of what to expect, the loan team, the house hunting, all great.We began in March of 2020, then COVID-19 hit the U.S.A. and slowed things down a bit. But we kept moving forward virtually. On August 25, 2020 I walked into my beautiful new home. I was so excited, and I am so thankful for the team at Veterans United. I got a new house yall!!! Trust me, working with Veterans United was a joy, easy, professional, calming and did I mention easy?? I've been doing my happy dance in every room, bad knees and all...Go to their website and take that chance.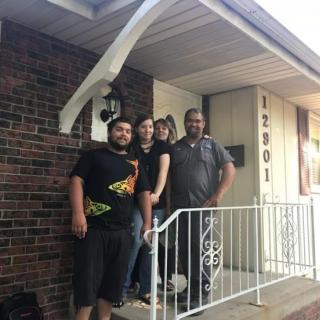 John points you in the right direction even from getting your credit score in better standings by referring me to Patty inside VU. At VU you will find that professional services with qualified people who will work in your best interest. They care about seeing you succeed. They are equipped with all the tools to see the job done right and thru to completion. John along with Ashton on the lending side were focused, caring , straight forward, and initiate the confidence you will need to help carry all the way to closing.

VU is the only company I will ever use, everyone is professional and very customer service oriented.