Outstanding customer service. If I could give an 11 I would.



Overall, the team was helpful with any question that I had and was prompt about returning phone calls.

Five stars!!! Your company absolutely proved why you're the best in the business. Keep up
The great work to make veterans home owners. You are making us veterans feel so appreciated and loved. Thank you.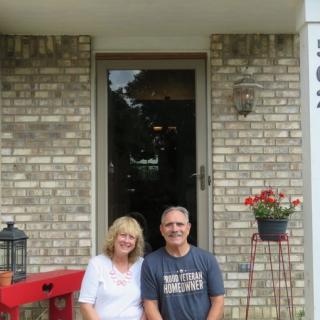 Absolutely would recommend Veterans United to any vet who is trying to decide what lender to use. I would like to take this time to thank Veterans United especially Travis Ward and Desi his assistant for all their assistance in helping me and my wife Beth acquire our new home in Delaware, Ohio. They were with us every step of the way in this process. We were kept updated constantly. Any and every question we had was answered quickly and accurately. I would encourage any veteran that is in the process of buying a home to give very serious consideration to Veterans United. You will not be sorry.






You're next!
Join the ranks of our 200,000+ Proud Veteran Homeowners nationwide.




Such a fast and easy loan experience. Definitely recommend 100x over.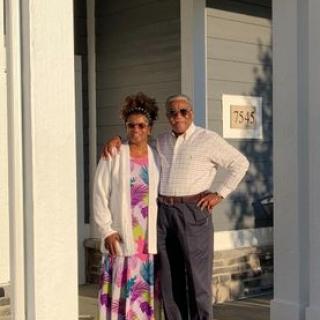 Veterans United cares about veterans and servicing their needs. I would recommend them to my family and friends. Very short and timely process. My wife and I are very pleased with Veterans United. During the process, the whole team did a great job keeping us informed every step of the way. From start to finish, we experienced professionalism and very smooth closing. Thanks, Veterans United for a job well done.

It was good


Great service and knowledgeable staff. Very customer oriented.


My experience with Veterans United was fantastic, from the pre-approval to the final closing. I will tell all of my Veteran friends to contact Veterans United.

You're next!
Join the ranks of our 200,000+ Proud Veteran Homeowners nationwide.




From the first call inquiring about VA loans with Brittney Plum, to Kay Reeder's last call with the final disclosure information, and all the calls & texts from Danielle Stiers, I've never experience more professional, competent, and (most important of all), friendly & patient service. I never felt rushed or a nuisance, despite the myriad of questions I had, and not only did they ensure I was informed every step of the way, the entire team always provided tips and insights I never thought of. My only regret is that I'm no longer able to work with them. OUTSTANDING!


Better communication
Response from Veterans United
Kaitlin, thank you for taking the time to provide your valuable feedback. We learn and inform our loan teams from hearing from you and our post closed customers. We wholeheartedly agree that communication is a vital key in the loan process and share that frustration with you if communication is poor. If you would like to discuss further please do not hesitate to reach out to our Client Advocate department to discuss further. Thank you again for choosing Veterans United and thank you for your service.