Our experience has been outstanding. The knowledge they have is great, treated us like we were family. Their kindness and patience put us at ease. What we experienced goes without saying, a pleasure. We will highly recommend your services to family and freinds.
Thank you
Manuel & Mary Ann Lopez

Thank you; I look forward to receiving my funds back from my closing soon.



Veterans United made my home buying experience so smooth, they all were knowledgeable, pleasant, and patient. I would recommend them to all my friends!

These guys were better than my previous loans when I worked with other lenders and bought houses. VU was streamlined and they didn't badger for documents repeatedly. Their underwriting was solid, without the hassle. Overall very good experience with VU.



Only concern surrounds closing costs. Not knowing what is needed until the day prior to closing.Also, inform first time buyers of the typical costs they should be prepared to have available.Other than those two concerns, this was a phenomenal experience with a great team. Oh, the initial real estate agent could have been more involved. Lack of involvement pressured us to find another agent.


Veterans deserve the best and VU delivered. Wish I would have gave harder look into VU on previous mortgage.

I recently got a VA loan through Veterans United. Veterans United is an outstanding lender organization, it makes the home purchase process easy to understand, and they take the time to respond any questions their customers may have. The loan officer I had was knowledgeable, friendly, and was available almost immediately any time I had questions. Great company! I recommend them

The interest rate I was provided is way to high compared to what other lenders are offering. I would have went another direction if I hadn't already gotten in so deep in the process of buying. Switching lenders is not something I could have done, but would have.I'm spending way to much based on the current market conditions.My loan coordinator was not helpful toward the end of closing. She kept asking for irrelevant documentation and seemed to think I was lying about something, she seemed to want to hold up the closing of the loan. I hate when people act like they are doing the customer a favor when the customer is the one paying for a service. NEWSFLASH your not doing the customer a favor by giving them the loan, they are PAYING A LOT OF MONEY FOR A SERVICE AND PRODUCT, your company is making a ridiculous amount of money from customers, otherwise you wouldn't be in business.


Thanks Chad, Kelly, Ryan, and everyone else. I will be certain to share my experience with VUHL with others!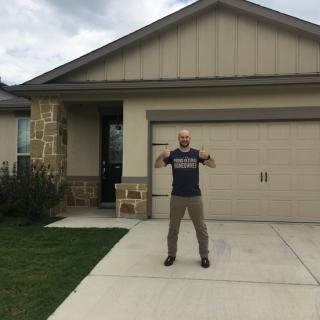 Our Veterans United team were the most helpful group of individuals throughout the long and confusing home buying process. Their communication was top notch and they did not hesitate to answer every question we had. I highly recommend Veterans United for any of your home buying needs!

We love working with Veterans United! They are extremely helpful, upfront, and prompt. We would recommend them and would use them for home loans again!




My home buying team was awesome. I knew where I was in the process every step of the way. Buying a home is stressful enough, but Jahda, Courtney, Britney and Zach made this process effortless. Thank you all so much.

You're next!
Join the ranks of our 200,000+ Proud Veteran Homeowners nationwide.
First time my home buying experience was essentially painless! Thank you all!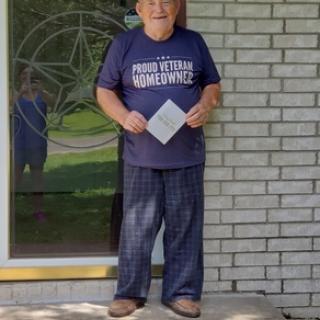 Veteran's United created a first time home buyer's experience that was great! Easy to upload documents, very patient in answering any questions I had and always available by phone or email. ALWYAS friendly when contacted via phone. Easy process with great video prompts for educational knowledge

Give Donna Roof a bonus for assisting me in my home purchase..then supplement her salary with a raise!! This woman is amazing!Mr T