My VU teams were great to work with and helped make the process easier where they could. The only hiccups were towards the end when different members had personal problems arise that made communication harder, but the experience was still a largely positive one. VU does a good job in taking care of their customers.

Because of veterans united i paid no closing cost and got my car paid off.


If you are a Veteran and is applying for a home loan this is the place.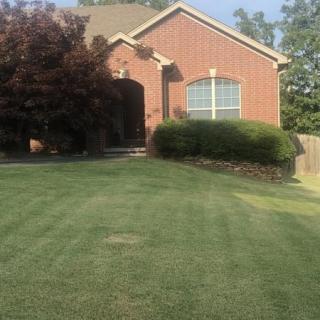 I'm here as a witness that Veterans United is the truth. From absolute start to finish they were there. I never had to contact them for anything, because they were right on top of everything, and one other thing I liked about the process is that I was able to do all the uploads and updates on my phone!! It was as easy as 1,2,3. GREAT PEOPLE!!





Outstanding service and dedication

Ready to see for yourself?
Experience first-hand why 173,011 homeowners give us a perfect score!
Check My Eligibility →



My experiences with VU was incredible. From thinking myself not eligible to be a homeowner is awesome. VU was with me every step of the way. This organization helps vets get the full benefits available from low interest rates to the appraisals. VU is real and tells it like it is with no punches pulled. My respect for this outfit and Josie Zimmermann is outstanding


Highly recommend

The process was quick and easy. No hoops to jump through and no unexpected hiccups. It was a breeze. Titus Zeigler took care of everything and was always quick to respond even on nights and weekends. I cannot recommend Veterans United enough.

Overall great experience, made the whole process from approval letter to closing extremely simple


I am probably the least knowledgeable person when it comes to knowing and understanding all the details concerned with buying a house, however, the team assigned to processing my request immediately took control so that I never felt any worry or uncertainty. Veterans United made me feel as if I were their only client always keeping me well informed. I couldn't be more satisfied with the service I received from the team at Veterans United,

Ready to see for yourself?
Experience first-hand why 173,011 homeowners give us a perfect score!
Check My Eligibility →
Veterans United is an exceptional loan company. Jon and Jake kept me informed every step of the way.



Veterens United got us a home we loved, we could not thank you enough for that! I would recommend Veterans united, literally bought a house using our cellphones!




Don't recommend realtor Sandy Gifford to any other Veterans please.