We absolutely loved our experience with Veterans United! First time home buyers don't know what to do or how to navigate through the process but our team helped us with every single concern or question and even made sure to help us find the best deals and discounts for everything to be included!

Veterans United kept my entire home purchase experience organized. Eli followed through and communicated with me from start to finish.
Less than two months my deal was done.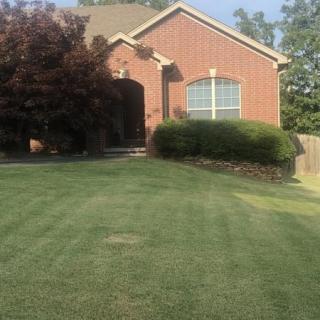 I'm here as a witness that Veterans United is the truth. From absolute start to finish they were there. I never had to contact them for anything, because they were right on top of everything, and one other thing I liked about the process is that I was able to do all the uploads and updates on my phone!! It was as easy as 1,2,3. GREAT PEOPLE!!


No hassle, no gimmicks, true professional company!


Thank you Veterans United!


You're next!
Join the ranks of our 200,000+ Proud Veteran Homeowners nationwide.
Working with veterans United was the best choice I made in a long time everything was explained to me before and during the process of buying our first home I am Grateful for the whole team .









Veterans United, they are what they say they are, excellent from 0 to 10 score you all get a 20 as my score Thank you

You're next!
Join the ranks of our 200,000+ Proud Veteran Homeowners nationwide.


Very streamlined process and easy to use.

Thank you veterans United and the whole team who came together to help make this possible for me and my family.

Thanks to the team effort to help us get our new home.

Overall it was a great experience.

There wasn't an area to rate Eva Ottinger, but I want to say that if there were, she would have also gotten a 10/10, she was extremely patient with my millions of questions and calling her at least once, almost every day, and was more than helpful in making sure we had our documents in order to close.



We purchased our home from overseas during a time when we couldn't travel to the U.S. due to COVID-19 restrictions. Although this was a challenging situation, the entire Veterans United Team was there to assist us throughout.