Veterans United was there for me every step of the way. There friendly, helpful, quick to respond to any question. They made me feel like they where family, I will recomend them to all my vet friends. They helped my wife and I realize our dream of owning a home.

Recommendations:Katie Rose needs to take ownership and accountability of her mistakes.As a sergeant/team leader in the military. When one of my soldiers openly admits to me that they made a mistake, I don't need to jump on their case because as soon as someone knows they made a mistake. Nobody in the room feels worse than that soldier at that moment and when that soldier feels that way, they will have resiliency to not make that mistake again.Myself as a customer. Give me the benefit of doubt that I wouldn't be frustrated or mad if someone openly admits they made a mistake. If Katie openly admitted she made a mistake, this review and my attitude towards VU would be more positive. The fact that she was pointing fingers and gave excuses. Which resulted that she lied. I will never work with VU again.
Response from Veterans United
Ronald, thank you for your open and honest feedback. Our commitment to providing excellent service means that your feedback is valuable. Our Client Advocate team will use your comments to further our ability to help every customer get to the closing table as quickly as possible. We wholeheartedly agree that accountability is a key trait to assist our clients and want to assure you that our goal is to provide amazing customer service. Thank you for your service to our country.

Everyone at Veterans United are very kind and helpful. They want what is best for you. Matt Colgin was always on top of everything. If any problems popped up he did everything he could to fix them. Bethany was also very helpful in my home buying experience. She helped with finding and getting all the necessary Paperwork to move on to be able to close on my home. I'm very thankful!


I am so very impressed with the speed, the dedication and the commitment of the the veterans united team as a whole. I will happily continue to recommend them and I will use them next time I buy a home!





You're next!
Join the ranks of our 200,000+ Proud Veteran Homeowners nationwide.
From start to finish, Veterans United made the mortgage loan process easy-peasy. This home purchase was our fifth home and it was the best mortgage loan experience of all. Our Veterans United team was professional, knowledgeable, and caring. In a time when customer care is often lacking, Veterans United excels. Highly recommend!!


I highly recommend Veteran United and will talk to my friends and family about using them.


I would recommend Veterans United Home Loans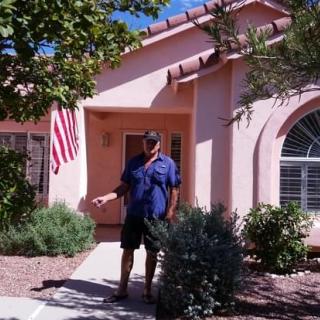 I was unaware for many years about getting a VA home loan. Now that I have gotten a home using Veterans United, I'm sorry I waited so long. They were very professional and walked me through every step of the process and got me the best rate. I now truly understand that Veterans United is the best in obtaining a VA home loan. Thank You!


First time homebuyer here! These folks are the 'A Team' of the home loan game! Truly an amazing journey from start to finish! I'm glad I chose to start over with them when I moved back to Arizona. Truly amazing people working together to make your dreams come true. Everything is always laid out in front of you, and they go over everything and make sure you understand fully before they proceed to the next step.

Will definitely recommend both Veterans United and Keller Willams Realty Company to any veteran looking to sell or buy their house. Together they are one heck of a team that never failed to deliver. A great big thanks to all who worked on making our dream home a reality.


Would recommend to others

You're next!
Join the ranks of our 200,000+ Proud Veteran Homeowners nationwide.
Thank you!


I thoroughly recommend Veterans United, I have purchased a lot of properties and the experience working with Veterans United was by far and away the most timely, efficient and well run transaction of them all. The process was professionally orchestrated and productive, I knew exactly what was required in the way of documentation and everything went smoothly. Can't say enough good things about the company and the loan team with whom I worked.



Second time I have used Veterans United and HIGHLY RECOMMEND! Working with Steve Kincheloe, Sr. Loan Office,r was both professional and business, but also with humor and laughs added in once in awhile which helped during a important life changing step that finished so fast it still amazes me. Also, my Agent was so impressed that she plans on mentioning Veterans United to any potential clients in the future who will be seeking a VA loan. Thank you to the VU team for so much help twice in a row.

Overall, VU got the job done and navigated through our unique situation. I would use them again. I was told that we would get to closing on time and VU held up their end of their promise.