The experience that I had was a good experience from the beginning to the in I was anxious and nervous but I was assured that they would take care of me and any questions and concerns I had to just email or call they will be there to answer.


I will never ever use this company again and I will inform other not to use it as well.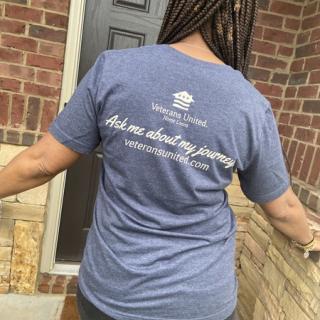 The moving team prepared me for my utilities & entertainment. They were always pleasant to talk with. I recommend you use their services. Jess was so amazing to work with.She answered all my questions from the beginning to the end no matter what the question was. I really enjoyed the video Jess sent me letting me know I have the final approval & clear to close. It was nice seeing a live face. lol! The team assisted me as well. They were all amazing! I didn't think I qualified but I had nothing but positive results. I will always recommend VU to all my fellow veterans interested in buying a home.





best company I have dealt with in a long while in regards to customer service.

You're next!
Join the ranks of our 200,000+ Proud Veteran Homeowners nationwide.







These guys are great!! Second house that I have purchased with Tim and his teams help.

Veterans United has assisted my home buying and refinancing needs on multiple occasions. I recommend them to my fellow veterans and I believe that their outcome will be as simple and seamless as mine was. Veterans United is truly an advocate to all veterans in search of a home purchase or the refinance of their current home.


You're next!
Join the ranks of our 200,000+ Proud Veteran Homeowners nationwide.

I am so pleased to have used Veterans United! The customer service ratings and testimonials that I read before choosing VU are clearly on point and accurate as I now have first-hand experience with the company and agree wholeheartedly! My loan team, concierge, insurance agent, and realtor were all stellar. They clearly embody the value-oriented and mission-oriented culture of the Veteran population being served!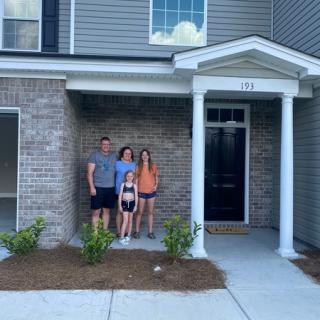 The ease and convince of buying a home through Veterans United is surpassed by none. While several of my friends were buying houses and describing all the headaches their lenders were causing for them I was boasting about how smooth everything was going with my lender Veterans United!


When we first began our search for a new home, I did an extensive search online for lenders; As a veteran and now military spouse, it was very important for our lender to have in-depth knowledge of the VA loan process. Based on reviews and online recommendations, It quickly became apparent that VU stood out from other lenders, so I submitted an inquiry and immediately got a phone call from Sam. Within 2 minutes of speaking with him, I knew we had found our partner. He was friendly, knowledgeable, and was able to answer all of my questions and quickly got us pre-approved. A few weeks later when we found the home we wanted to buy, the builder had its own mortgage partner that was offering incentives to use them (Sam advised us that this would happen), but based on my experience to that point with Sam, I was willing to forfeit the incentive in exchange for a smoother overall experience. This turned out to be the best decision I could have made; The other lender had not closed on time for quite awhile, so we ended up getting the incentive anyway because of VU's sterling reputation for on-time closings, even during Covid-19. We feel beyond blessed to be in our new home, and I can not recommend Veterans United enough. And if you are lucky enough to work with Sam (and I'm sure all of the reps are rockstars too) you will not regret it. Thank you, thank you, thank you!!