If you want a loan team that makes the process pain-free and enjoyable, you cannot go wrong with Veterans United.


Thank you all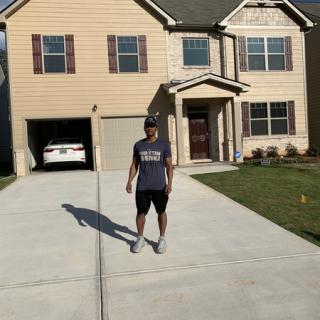 Veterans United staff was very professional from the time I started my home buying process, specifically Austin Jones Who help me step-by-step in my home buying process which made it easier for me and my family. I will definitely recommend Veteran united to my fellow veterans. Great job.







We originally were with a different loan specialist and didn't have the greatest experience. Tim saved everything and went above and beyond to make sure we felt comfortable and confident with every aspect of the loan process. If anyone plans on using Veterans United, I recommend requesting Tim. We had a great experience working with him.

If You are a COMBAT VETERAN I would suggest You ask for Aaron Rand. He is VERY Helpful and Understanding. He will treat You with Love and Respect. After doing business with Veterans United, I will NEVER EVER use USAA for anything. AIRBORNE ALL THE WAY 82ND FOREVER






The home united team was always keeping the loan process going keeping all the documents in order so it would go smoothly i would reccomend veterans united to any veteran who needs a va loan they are the best

Veterans United Home Loans is the best option for VA loans! Their customer service, web-based process, and professional staff far exceeded my expectations. I've purchased two homes with Veterans United and their services, rates, and customer service can't be beat!

You're next!
Join the ranks of our 200,000+ Proud Veteran Homeowners nationwide.
This service should be advertised more to veteran's and service member's.

Thanks Robert!


Veterans United helped us tremendously to get into our new home and making sure we didn't get in over our heads. Very straight forward and concerned for us which we needed to keep us from getting too industrious. Never felt like they were in it for the money, they were definitely there for the veteran!

John Sullivan and his team are simply amazing. They made the home buying process as stress free as possible for me. The biggest issue was getting a letter from my employer to verify income/employment. Other than that everything else was smooth sailing. As a veteran that has PTSD and a newly mom to twin girls I greatly appreciate all of their hard work and making my journey to home-buying a positive one. Would definitely recommend Veterans United and John to all veterans. Thank you guys so much!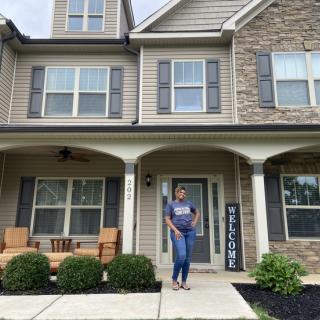 First I want to say Eli was amazing. This was by far the easiest loan process I have ever seen. He stayed in constant communication with me and made sure I understood everything from the pre approval until the closing...which only took 27 days by the way. We actually closed 3 days early. I couldn't have asked for a better person or company to help me purchase my first home. I would highly recommend all the people at Veterans's United. If by any chance you happen to get Eli I promise you won't be disappointed. Thank you so much for making my home buying process a smooth one.

Having this as my second home buying experience, I'd say that this process and experience was significantly better than my first and I really appreciate Terry and his team for all their hard work. Look forward to working with you all in the future!

Amazing performance from the team. The process is as smooth as home buying can be.

Highly recommend Veterans United for all your home buying needs. It is a one stop shop!!!! From your Realtor to your Loan Team. They were on top of everything, and never missed a beat. Did I mention extremely thorough!? They walked me through every step, in details. Before purchasing a home I was not well educated on the procedure. By the end of my process, I was well versed in the matter and felt comfortable having understood all the details to finalize the process. As a first time buyer, I can honestly say I know no hassle or stress in the matter and that's all thanks to Veterans United! Thank you Clint Hamilton and your team for all your help, and to Brianne Felton, my realtor. It has been a pleasure working with you guys! I am honored to be apart of the VA Family.

I had a wonderful experience with Veterans United and Tommy Purk really earned my business. They were timely in making sure I closed on time and love the online communication tool they used. Made life so much easier! Great experience!