Professional team that helped guide us through the loan process. Were quick to respond to emails.




Veterans United was professional yet caring throughout the process, and I will be sure to recommend them to other veterans that are in need.

Our loan process went very well....and that is because of the true concern that the entire Veterans United staff provided during the process.Thanks again,
Bob and Kathy D.

Very smooth and easy process during this difficult (covid-19) time. Thank You

A very wonderful experience never stopped be forgotten!


You're next!
Join the ranks of our 200,000+ Proud Veteran Homeowners nationwide.

For my first time in the market and purchase, Veterans United made my experience memorable. Kelly and Brett did a phenomenal job communicating and guiding me through the process!


Although we have been in a pandemic since I started this process, my expectations were to be expected knowing the staff were working from home. This was definitely a long journey and a lesson learned.
Response from Veterans United
Michael, we value your feedback. A member of our Client Advocate team has attempted to reach you and we invite you to connect with us further. Discussing your experience and learning how we might look to improve is part of our commitment to provide outstanding customer service.

I had looked, considered other places in turn a resource for buying my home, but after my research, my final decision was VU because, me being a Veteran, they would be my best choice hearing, and looking at their product, and they are patient to.

I totally recommend all veterans to Veterans United. I found out that if I sale my house and another veteran buys it, they will reap the same APR as me.That is awesome

Great experience. Very knowledgeable and easy to work with.



I'm sure with the pandemic going on it has been an adjustment period for home lending companies. I would guess a lot of people have been trying to buy or refinance in order to take advantage of the low interest rates. Even with all this going on Veterans United helped us complete the purchase of our new home in a relatively quick manner. Thanks
Joseph


VU failed to meet closing timeline with a 90-day close, and contacted the sellers behind our backs. VU did not offer any sort of compensation and are responsible for a very hostile close. I would not recommend VU for their customer service.
Response from Veterans United
Matthew, we appreciate your feedback. Our Client Advocate team is available to connect with you to learn more about your experience should you wish to share more information. We invite you to connect with our team and become a part of our effort to continuously improve the client experience at Veterans United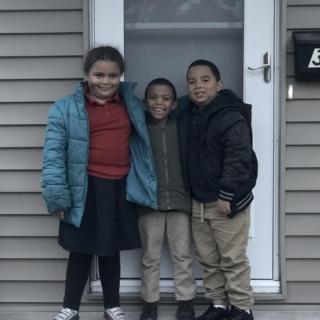 My experience with Veterans United Home Loans was one of the greatest experiences I had due to the Loan officer I had. I would recommend Joel Deiber to anyone that is looking into buying a house with Veterans Untied. He was 100% supportive in every aspects of the process. Thank you so much Joel. You were the greatest.

Overall my experience was wonderful the loan team spearheaded by Tina were very helpful essentially making it less stressful

My home buying experience was excellent. I would recommend Veterans United to any of my fellow veterans. Even if you are not quite in a position to get a loan, Veteran's United will help you every step of the way.

Veterans United is hands down the best choice for a home loan. Superior customer service.


Veterans United is a great company!! We started and completed the process in less than two months!! Very happy with our experience!!