Veterans United personnel were very easy to work with, always professional, knowledgeable, prompt to respond and upbeat. The Veterans United website is full of excellent information that walks you through all aspects and steps of the homebuying situation. Everything from start to finish during my homebuying experience went very smoothly from start to finish, and their personnel could answer any questions or handle any potential problems I may have had. I'm glad I chose them to be my lender.


Thanks for another easy experience, Joe!





Veterans United Home Loans as a business isn't horrible and I like the electronic signatures, being able to read documents and upload to VU. However, Brad Cone is by far the worst loan officer I have ever had to deal with and for that, I will never return.
Response from Veterans United
Jarad, thank you for sharing your feedback letting us know about your experience. While we cannot make up for the experience you had, it is important that delivering excellent communication remains a top priority for our team. A member of our Client Advocate team is available to you for more information and looking for ways we can improve. Please let us know how we can assist you further. Thank you for your service.


It is my first home and I was terrified at first. These guys literally walked me through the entire step. I couldn't mess it up. You want a home, and you are a veteran, call them. I promise you. It will be a rewarding experience. I'm living proof

I have heard horror stories from other people of their first home buying experience. Clearly, none of them have used Veterans United. I felt genuinely cared for and have nothing negative to say about my experience. Thank you everyone.

If you are looking for an honest company to take you on the journey to home ownership, Veterans United is it! They helped my husband and I through the entire process, start to finish. We were selling one house and buying a new home, which can certainly cause a fair share of stress. Our loan specialist, Craig Anderson, was AH-MAZING!! He worked with us and helped us through the pre-approval process, all the way to closing. We found the ad for Veterans United on social media. I believe that reaching out the them was one of the best decisions we made and now that we are living in our new home, I'm sure of it!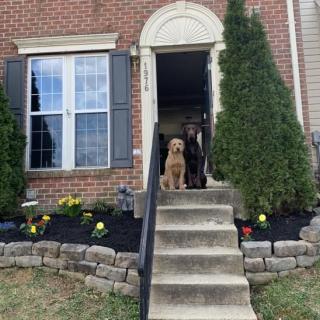 Nick really wants you to succeed in the process and very clearly lays everything out. He is a very charismatic individual, well spoken, and has a lot of confidence in his answers, which leaves you feeling very confident. I didn't at any time feel like I was lost and if I did, a quick call with nick would straighten out any confusion I may have had. He walked me through buying a house without a realtor, which is typically a little more paperwork and time consuming and made it seem easy. Thank you for all the time and effort!!





Once again Veterans United delivered on a fast, convenient, and worry-free home loan experience. They kept in constant contact through-out the entire process, and made submitting documents simple and easy. They even modified their work efforts to allow for proper social distancing discipline. Thank you!

You're next!
Join the ranks of our 200,000+ Proud Veteran Homeowners nationwide.
Great agency to work with. They processed our loan quickly and provided information to us at all stages of the loan and moving process. Truly a professional organization that has the needs of the veteran as their primary objective. I would highly recommend.

Veterans United Homes Loans staff were very professional and supportive. Their services is truly amazing. The loan specialist (Robert Canine) that was assigned to me was dedicated, friendly, and always available. He really made the whole loan process very easy right from the beginning to the end. I am very thankful for everything he did in helping me though this process. Because of Robert (Loan specialist) and Veterans United Homes Loans, I am now a homeowner and I am very happy with my new home. I highly recommend them to anyone.


Overall experience was great and thorough. I was particular and they understood and always provided me with the information I needed. Would recommend Veterans United to any veteran looking to purchase/refinance their home.




Every one that had a hand in me buying my new home are hands down the best in the biz. Knowledgable professionals that know all the ins and outs of a VA loan. They walked me step by step in each phase of the house buying process. I highly recommend Veterans United Home loans.