Garet Barry, Tanner Smith and the whole team made the process of purchasing our home a far better experience then we could have imagined! The team is extremely efficient, knowledgeable and answered all of our questions in a very timely manner. Because of this process, we were able to close on our home earlier than anticipated!! I highly recommend Veterans United to anyone who is looking to utilize their VA home buying benefits!Loan Officer: Garet Barry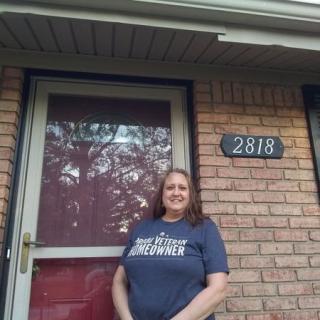 I had a wonderful experience with them in my first VA home loan. They secured me the lowest interest rate, and they were there to answer any questions throughout the entire process. They were with me during every step of the process, which for smooth sailing throughout. I would highly recommend Veterans United.



Veteransunited will be there till the end they will help you as much as you need them



Ready to see for yourself?
Experience first-hand why 192,094 homeowners give us a perfect score!
Check My Eligibility →
Veterans, if you haven't, I highly recommend the Veterans United Team for all help in your home buying venture! You will find dedicated and complete one on one contact from each team member, and you are never left with unanswered questions. The team will make sure your home buying process goes smoothly and quickly, and during this time of uncertainty with the pandemic, will keep contact to it's minimum, while working with you via internet! What a wonderful team!


I would recommend Veteran's United and their skilled staff to anyone looking to buy a home. This was my first time buying a home on my own. Their dedication and hard work helped me to get through this stressful process without the added headaches and disappointments that are usually associated with home buying. I recommend Veteran's United and Especially Jim High and his team thank you again Jim, Bailey , and Travis you guys were amazing.

I will be recommending Veterans United to anyone looking to buy or refinance their home.

These guys are One stop shop for homebuying success!




In just over 2 years I will have gained back the money I had to spend on getting a lower rate! I'm excited for that day! Would recommend Kevin and his team.

All in, very easy to work with.

Ready to see for yourself?
Experience first-hand why 192,094 homeowners give us a perfect score!
Check My Eligibility →
If you are looking to buy a home look no further Veterans United was great and walked me through everything. They were extremely professional and are extremely accommodating.


All in all working with everyone was a great experience. In times of stress, everyone made it not seem so bad. Great job to everyone on the team that work with me. Don't change a thing!

If you are looking for a great team that is always their for youSemper Fi

I had a great experience with Veterans United, they made it so easy for me, they left no stone unturned, They handled everything, I'm In awe of how they made my journey buying a home a fantastic experience,