Can't recommend them enough! They did all the leg work or made it easy for me to get my documents to them. Surprised I was approved so quickly!





You're next!
Join the ranks of our 200,000+ Proud Veteran Homeowners nationwide.

My experience with Veterans United was absolutely phenomenal! They educated my family on what we needed to do and got us to the finish line with ease! I'd recommend anyone to this company! 10 out 10






Veterans United just gets it. They are atop the Financing world. They go above and beyond the call of duty, much like our nation's veterans. They explain well. They understand. They are quick and responsive. I deal with Nate Bitner who is a 10 Star top notch professional as well as his team. I'm sure most reps are true professionals @ VU. I'm amazed and thankful I chose VU for my business dealings.

Veterans United found us the perfect Loan specialist and Real estate agent who found us the perfect house at an awesome interest rate. We would definitely recommend.

A dedicated team of competent professionals, that work tirelessly to achieve mortgagee satisfaction

You're next!
Join the ranks of our 200,000+ Proud Veteran Homeowners nationwide.
IT WAS AN AMAZING EXPERINCE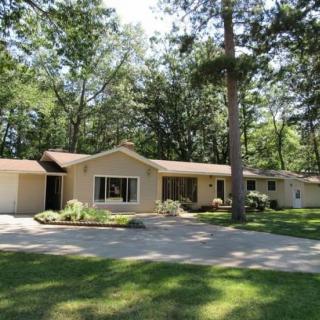 Veterans United has been the best experience I have had for home buying. It was your team that made our dream of being a homeowner possible. Your team was the most professional, customer oriented, and, most importantly, most caring and experienced that I have ever met. It started with the Lighthouse team and Ms Bobbie Hafford that worked with us for over a year to get our credit up to where it needed to be. She always reached out to us, kept us motivated, and kept us progressing to our goal of being a homebuyer. Once we were qualified my home loan specialist Seth reached out to us within an hour of being qualified and even though he had engagements with his family and it was late he always took the time to answer our calls, kept us informed, and kept our loan and pre approval moving. He motivated his team and even though it was late on a Friday Lucas stepped in and together we were able to be pre approved that same day. Seth Wilmes, Lucas Hassemer, and Morgan Luster always was prompt to return calls and texts and always was kind, informative and dedicated to our loan needs. Without these dedicated and caring professionals my family's dreams of owning our first home may have never came true. Thank you Seth, Bobbie, Lucas, and Morgan. And thank you to the Veterans United Team. My loan officer Seth Wilmes is one in a million. He is caring, professional, exceptionally proficient, ethical, and passionate about his job and exceptional customer service. Always available or quick to respond with my questions and I do believe he was always fully engaged and dedicated his time to me when i had the first time buyer many questions. He took the time to fully answer my spouse and I's questions fully and professionally. I will always refer Seth and his team as well as Veterans United to all of my friends, family, and associates that are starting the home buying or refinancing journey.


Thank you, Veterans United, for a smooth and seamless process in buying our home!