I just want to say thanks again to Craig Brumfield, Rain Mitchell, and the entire Veterans United team for helping my wife and I secure our dream home!



Great teamwork closed in less than thirty days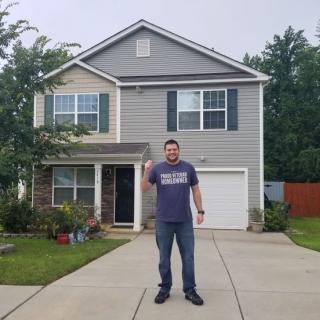 Veterans United from beginning to end made this whole process extremely stress free and easy specially when I was afraid it was going to be stressful. My loan specialists Derek Kriegshauser and Matt Brandt were with me for every step of the way, always reaching out and updating me on the progress of my application.


I would recommend you give Veteran's United a chance. We are very happy in our new home and have them to thank!

The VU team is awesome!


This was our second time buying a house and first time using veterans United. We will definitely be using them for our future needs. The process was nothing but smooth and easy and stress free! Would 100% recommend!

You're next!
Join the ranks of our 200,000+ Proud Veteran Homeowners nationwide.
Angie Sanders is freakin' phenomenal. Her professionalism, knowledge, and expertise are beyond exceptional. Her genuine concern for her clients, meticulous attention to detail, and passion to ensure the most rewarding homebuying experience for those she serves is a true testament to the valuable asset she is to Veterans United and the homebuying community. She is a gem and will only elevate Veterans United's reputation and rate of extremely satisfied customers! Thankyou to Ms. Holly as well. She is a trooper and a joy to work with. If she survived me, she can and will survive anything! Take heed Veterans United--they are the model representatives of, for, and on behalf of your organization. I only hope your other representatives display and execute at least a third of the capabilities these two possess. Thankyou for being shining examples of caring professionals well-versed in their trade and craft. God Bless you two and God Bless Veterans United for hiring you;)


During this process there were no unanswered questions, with our assigned VU team, to include ones we did not think to ask!

We really did not think it was possible to buy a home at this time in our life but after talking to Veterans United they helped us to believe that it was possible. Not only did they believe it was possible but they went above and beyond to make it happen for us. From the first phone call from a loan officer to the closing day they were there for us every step of the way! These people are the best and deserve awards for what they do and how fast they do it!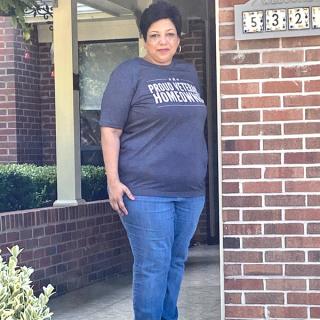 JB and the whole team were outstanding. This is my first time buying a home and he walked me through every step of the way. There were no questions that he didn't have an answer for. This was a very stress free home buying experience for me and I would most definitely recommend Jb and the team! Thank you so much!


VU made this process so easy. The website where you upload needed documents is very user friendly.

I would definitely recommend va united home loan company to anyone








I have recommended Kyle and his team to family and friends!!!


My experience with Veterans United was nothing less than Awesome! My loan specialist was always on top of her game.Randy

I will recommend Veterans United to any veteran that is seriously looking for a home. Without a question in the top tier of the business.

Patience my friends! That's what I can ask of you. If you're in position to buy a home, for what Veterans United through a VA Loan can do for you,, enjoy the ride. And be patient! The right door will open and you will shine like a new home owner should.