Professional, and easy to work with.




Kayla prewitt was great toward me and my extended family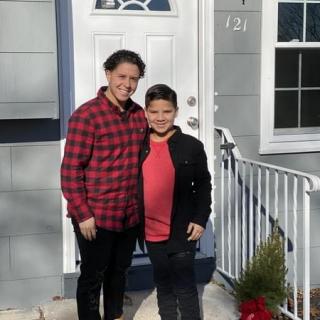 As a first time homebuyer I was very nervous about the whole process. Working with Jaimie & her loan team was a blessing. They answered any questions I had via text, phone, or email very professionally and quickly. They made this experience for me so easy and walked me through every step of the way. I would recommend them 100 percent! Amazing Team!



Sydney is amazing. I was a pain for most of the home buying process. Sydney never showed that she was frustrated with me. She answered all my questions and I had a lot of them. Sydney also has a calming professional way of addressing all concerns. I felt like a family member was helping me with the loan. If you want a loving, smart, caring team to assist you in buying a home, Sydney, Samantha and Veterans United Loans is the way to go.


Great service. Thanks!!!

You're next!
Join the ranks of our 200,000+ Proud Veteran Homeowners nationwide.

As a first time home buyer, my loan specialist did an amazing job making the process easy and understandable. Veterans United cares and helped me get the house of my dreams!

THANK YOU !



Ask for Jody Overacer and his team they are the best and you will get positive results

they all were a pleasure to work and made it so easy to do. 10s across the board

I will take care and relate this matter with my fellow Veterans within my Group Meeting. let them know how good is Veterans United . in helping Veterans

Veteran's United was undoubtedly the BEST decision that I made when choosing a company to help me purchase my first home. From the first phone call, to connecting me to the best relator, to walking me through the process every step of the way, Veteran's United has been amazing! My loan team was available whenever I had a question or wanted to go over something. Their online check list made the process seamless. Everyone that I spoke with was nothing but helpful, kind, competent, and a complete pleasure to work with. I found the most amazing house that I'm so proud to call my own with the help of Veteran's United. If between this company and another company, choose Veteran's United!


You're next!
Join the ranks of our 200,000+ Proud Veteran Homeowners nationwide.
Veterans United Home Loans was OUTSTANDING from day one to closing. They are very knowledgeable, organized, friendly, patient and made me feel that I was special and part of their family. They have great rates and are very efficient. They were my DREAM TEAM that helped me land my DREAM home! Please use this AWESOME company! You won't regret it.




Thank you Nina, my pleasure working with you tho get my home.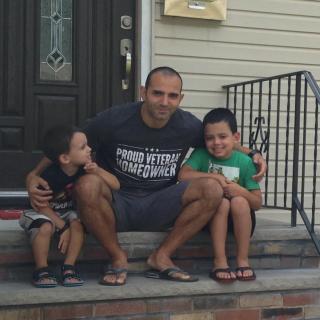 We just wanted to say thank you to our loan officer, Angie Sanders and her team. As first-time homeowners, we were scared, nervous and apprehensive about the home buying process. Angie and her team were always just a phone call or email away to help with any concerns and/or questions we had, no matter how minor. We are so appreciative of all her help and direction.





My path to ownership of my new home was a smooth one. Christie and Jeff were very helpful.