The website, emails, and prompts made the process easy to understand. The step-by-step and clear to understand instructions ensured that my wife and I understood everything we were signing. Great experience!




The team wasn't very professional or organized. Several times I was asked for documents I had already uploaded to the VU portal. Communication just wasn't the best, things weren't clear as they should be.
Response from Veterans United
Colby, we thank you for sharing this feedback with us and for allowing us a chance to learn more from you. A member of our Client Advocate team is available to gather more detailed information so that we may look to use this opportunity to prevent a similar experience down the road. Please reach out to us so that we can work to improve for you and our future clients.




We had a very smooth loan experience at Veterans United. Our loan specialist, Lindsey James, was helpful and professional in every way. We highly recommend this company for your loan servicing needs. They are careful, reliable, and efficient.

My entire experience during this home purchase has been easy and I would use use Veteran's United again and would recommend to my friends that are veterans.


We love our VU team. You won't be disappointed .
They helped us out and we love our new home.
Rob Dycus will help you out better than most. He loves working with all Veterans.




Jeannette Klein is amazing!! I enjoyed working with her and I will definitely recommend her to my friends and family.



You're next!
Join the ranks of our 200,000+ Proud Veteran Homeowners nationwide.


I highly recommend Veterans United to any Vet. They make the process of home buying very simple and answer all your questions

I would recommend VA United to any veteran that is looking to purchase a home with a professional VA lender. They truly care about veterans.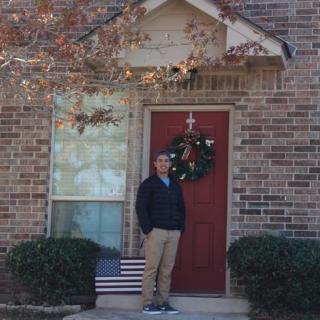 The first-time home buying experience can seem daunting at first, but they take the reigns for you and want to see you have the dream home you desire. The entire process from finding a home to closing on our dream home took just a couple days longer than a month! I was thankful for the open lines of communication and they as a team truly do care about people! Thank you Veterans United for working hard on our process, we appreciate it so much!

We just recently suffered through a refi with one of your competitors and it was miserable. VU, on the other hand, was terrific!




I will recommend to anyone in the military looking to buy a home.