Be prepared before you start, have all your documents ready and be ready to answer alot of questions about your debt history.


We had an overall good experience with VUHL. Treated like v.i.p. clients.


They made a tough situation a whole lot better. Loved how i could screenshot documents and upload things. Also loved how I could sign documents on line. Highly recommend this company. They go above and beyond to get your loan . I have my home thanks to them!!!



My loan specialist Jimmy was very professional and never left me questioning anything. They recommended a real-estate agent Tracie who found me the perfect home and was always there when I needed her. I am very pleased with this whole process!


The entire team at the branch that helped me was awesome!

Ready to see for yourself?
Experience first-hand why 168,824 homeowners give us a perfect score!
Check My Eligibility →



Would highly recommend Veterans United to all my family and friends

They where very helpful in helping us get the house we wanted

Had a great experience with the team quick an efficient

Exceptional service!

Congratulations! It's amazing to go through this process and not be able to think of one complaint. You guys have been amazing from day one. I will highly recommend you to anyone who will listen.

Made the whole process super easy, you guys did great




The on-ground agents are great! They are professionals who have you in the front of their minds through-out the whole process. Fully recommend them.Ask for the appraisal as soon as possible. The VA appraisers do not care about your family's needs and there seems to be no accountability measures in place. The appraisers will do the bare minimum for a paycheck because there are no consequences for mediocre work ethic.
Response from Veterans United
Michael, thanks for acknowledging this issue so that we might step in to provide further assistance. While Veterans United does not have direct control over the actions of third-party providers, it is important that we work together to promote resolution for you. A Client Advocate is available for you to learn more information and will be available to speak with you should you wish to get in touch with us.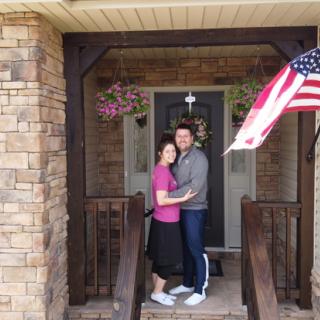 this team was outstanding, anytime i needed anything or had any question they were there almost instantly with an answer. the 5 years i was in and the 6 i have been out of the Army i have never had a process go so smooth this team is my A Team i will be recommending them to everyone of my friends and family 100%



I have already recommended VU to several people. This has been one of the best experience I have had working with a large organization and a multi faceted situation. If I ever decide to go back to home hunting VU will be my first call. I highly encourage anyone to look in to VU. Especially first homebuyers who need the professional guidance and wisdom this company has to offer. I will be forever greatful for my agent and loan team for helping me realize and achieve this life goal.


10/10 would recommend! Amazing staff. Very efficient, great communication! They look out for your best interest! You definitely will not be disappointed.