I couldn't imagine going through this process with anyone other than Veterans United!


It was all good.

Gina and Adam was a dynamic team. I would and have recommended the company to friends and colleagues.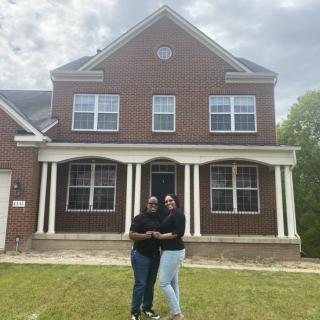 I already recommended Katy to everyone I know. Katy and Danielle were super great they took care of all my concerns and made the process super easy and worry free. This is my 2nd home with this amazing team. If you are a veteran and need a home loan please call the most professional team of all who know everything about your veteran home loan to ensure you get the best loan for you. Call Veterans United I will when it's time for home #3.



Great experience

Everything was great and the process was straight forward!!


You're next!
Join the ranks of our 200,000+ Proud Veteran Homeowners nationwide.

I've had a wonderful experience with Veterans United each time I have used them(3 times) My advice is to listen to them even if it takes a bit of time. They know what they are doing!

We had a great experience dealing with Mitch and his team in securing our loan and would highly recommend them and Veterans United when looking for a home loan.


Veterans United is a great company to work with when buying a new a home. Very personable individuals to help you through the process and guide you all the way to closing. We really enjoyed working with them and recommend them highly. We love our new home. Thank You Veterans United!!!!!!!

If you are a Veteran and have fears about opening a new chapter in your life call Veteran United Home Loan they are the honest, professional, and they will get the job done in a timely manner. My regards, I am very pleased with the quality and performance.


This is the second time we have worked with Greg and his team. They made our home buying process and refinance extremely easy. We love our home and would highly recommend Veterans United!



You're next!
Join the ranks of our 200,000+ Proud Veteran Homeowners nationwide.

Top notch service and filled with professionals who make home buying a much better experience.

The Title company process was a bit lacking: we did not know how much and how we were supposed to bring to the closing until virtually a day before, which was a Sunday. This must change.


This is our 2nd home that we have gone thru Veterans United. Always felt secure and guided through every step of the way. Highly recommend them to all the Veterans.




As first-time home buyers, it's crucial to have a team of experts to carefully guide you through the home loan process and that's nothing short of what we experienced with Mr. Shultz and Ms. Hultz. The wonderful home we purchased is the result of their work ethic, professionalism, and unwavering dedication to us and our realtor team.