Dedicated and worked very hard to meet our goals and ensure we're satisfied!

This team makes dreams happen



DJ is great at what he does, he understands my vision that I had when it came to finance goal and work very hard making sure I received the best possible deal.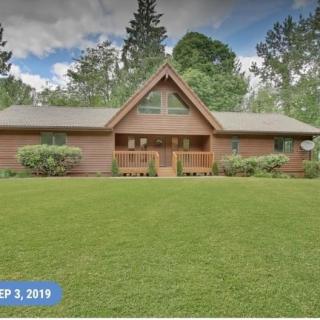 We are very grateful for Trish Cole! She came in at time where everyone else we had tried had failed us. Therefore, we were really apprehensive about trying another company but once we met Trish she eased our fears. My husband is a retired Army Soldier, who suffers from P.T.S.D. and just about any episode can set him off. However, everything about our home buying process went smoothly. I love the fact that you have a secure portal to place all of your documents in versus putting it in an email. This is what sets Veterans United apart from the rest. Thank you Trish for assisting us with the purchase of our lifetime!

Veterans who are looking looking for a home loan you have found what you are looking for. I have financed homes in the past and this was by far the best company.


They are great and I highly recommend them!!! They will go above and beyond to help you out, they will not pull the carpet under you.



You're next!
Join the ranks of our 150,000+ Proud Veteran Homeowners nationwide.
I hear stories about people getting little gifts for first time buyers but we didn't get any of that it was just a weird end process just expected different






Melissa Quinones also did great work and deserves credit for making my loan process run so smoothly. It was a pleasure working with her and John.



Any Veteran needing your buy a home needs to look at this group. It's a life changer.

You're next!
Join the ranks of our 150,000+ Proud Veteran Homeowners nationwide.

Was the upmost professional, great to work with

In my opinion I think the experience was very good. I would probably recommend to other veterans. The only concern I have is I was told incorrect information right before closing. So the team is not communicating with each other or that person was not prepared to communicate with me and give me the right information.


Very good thing to do. Invest your money in your home. Thank you VU !

I would highly recommend the services of Veterans United to fellow Veterans and service members. They are highly professional and made the process of buying home stress free and enjoyable for me.