Easy to work with and very helpful. They we able to walk me through the process with ease. Would definitely suggest to friends and family as well as use again.

As a veteran I felt very appreciated and attended to. I would highly recommend!






Please ensure you have the correct tax information so there are no surprises on closing day.

You're next!
Join the ranks of our 200,000+ Proud Veteran Homeowners nationwide.

Excellent work as a team. I appreciate everything the team provided to my family during my first home buying experience.

The loan process was less stressful than we expected. We will recommend Veterans United to family and friends. Thank you to everyone that participated in our loan, we're extremely grateful homeowners!

I will be recommending to my friends and family.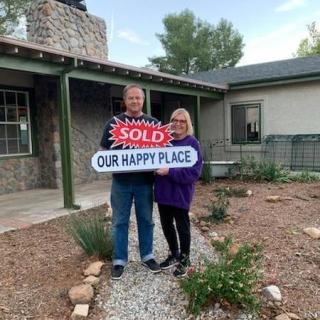 Matt and his team were always there to calm the fears of a first-time home buyer. We chose Veterans United over all the local options and I'm glad we did. Although the mountain of paperwork was sometimes intimidating, it was easy to upload the necessary paperwork to the site and get this process completed. I wish to thank Matt and his team. Our dream has come true!!

I was a First time home buyer and I was grateful to have Maryann Garcia, Mystle Schellhorn, and Jamie Roof from Veteran United on my team. They were extremely helpful and resourceful . They answered all my questions and kept me updated. I was able to tell they put their heart into their work and had my best interest in the home buying process. The online to do list made keeping track of my documents and updating any documents as fast as possible.


Second time I have used Veterans United. Would use them again. Always a smooth and easy process.

VU made this process smooth and I had 0 stress! I closed in less than 30 days! The entire process was a breeze!


You're next!
Join the ranks of our 200,000+ Proud Veteran Homeowners nationwide.

Charlie is the best that I have worked with from any company.,







I'll be using you guys again should I purchase another home. Thanks for the smooth process.