Just a quick note to everyone that you will not be disappointed using Veterans United or any of their team members. Not sure if its someone on the military side up there that keeps all the kinks out of the road. But it is very strategic process which actually makes it easy to do the steps for purchase. You will be glad you did.




Overall experience with the Veterans United was outstanding, they removed so much stress and anxiety through this entire process; especially, being that this is my first home. Overall, the entire Veterans United team that I worked with was phenomenal.


All persons that are associated with VU are good people and were helpful in making the purchase of my new home possible. Thanks very much!

Veteran's United was outstanding. Working with their team was super easy and not stressful at ALL! Would HIGHLY recommend using them for all of your home loan needs! Thank you all so much!





I could not have selected better agents to work on my behalf, courtesy, knowledge, understanding, prompt and above all, great communicators. It was my pleasure and honor to work with such a great team. Best wishes to all.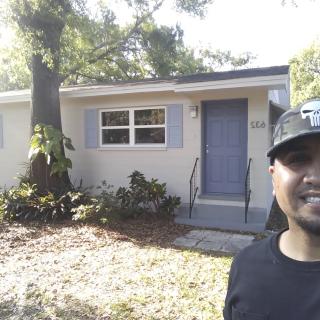 My experience with Veterans United was a great experience. Travis Ward was great to work with. Travis always answered my questions always kept me informed and up to date. I have nothing negative to say about my experience with Veterans United. It was smooth stress free and great learning experience on the home buying process.. Thank You Veterans United

Very easy process, definitely will use them again to purchase another home.

Everyone has been so accommodating since we really began this process before travel was welcomed. The Emerald Coast Title Company allowed a remote signing of the paperwork and was very helpful. Thank you to all.

If anyone out there is looking for a veterans mortgage I strongly suggest you contact Ryan Stoll of Veterans Home Loans.



You're next!
Join the ranks of our 200,000+ Proud Veteran Homeowners nationwide.



Hands down the best service and experience with the loan team and supporting technology enablers. "The Special Forces of Veteran Home Loans."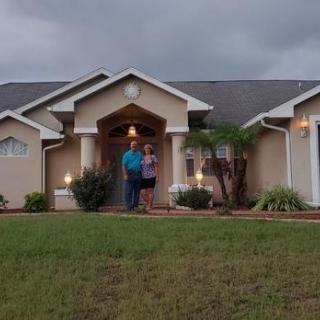 The team members I worked with from Veterans United were amazing. Outstanding customer service. They made the home buying experience a smooth process and little to no worries on my end. They clearly communicated all updates during the home buying process which lead to a quick and smooth closing. I finally got the dream home I so long sought after.


I would tell everyone about how easy it was to get our VA loan.

I bought a home in FL while on extended visit in Canada due to COVID19. I'm a vet and a US citizen and I work remotely. There were several circumstances, guidelines, restrictions that could have derailed the whole process. But, I believe the team I was working with Tom Champion, Corey Jackson in particular with whom I spoke with regularly, went to bat and really helped to keep the process on track. To a future home buyer I'd say you're in great hands with this team and Veterans United as a whole. Thank you.