I would recommend to any veteran who needs to buy a home fantastic people who want to give back to those who have given to them


I had a great stress free experience buying this home. Ginny was super helpful to my realtor and myself. She knew every answer we had and was always happy
Thank you so much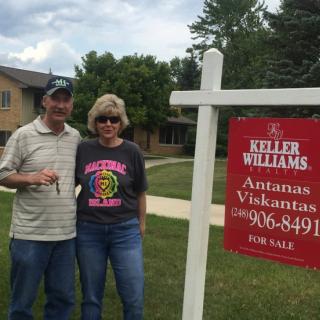 Billy was great! He new all the right questions to ask to get my loan approved in a short amount of time & was very prompt handling paperwork & answering the many questions I had. I would definitely recommend Veterans United & Billy. I think Billy did an outstanding job !!! and I appreciate his hard work.

Tyler and his loan team made the process simple and as stress free as possible.



My name is Jose Torres and I would definitely recommend Veterans United and these two outstanding individuals (Jerry and Courtney). If you are looking for a home loan and you are a veteran, look no further than Veterans United!


You're next!
Join the ranks of our 200,000+ Proud Veteran Homeowners nationwide.








Our experience working with Veterans United through both the initial mortgage process in 2019 and refinance in 2020 was very, very positive!! Our elderly father and former Marine is very happy in his new home thanks to Veterans United. We can't thank you enough!


You're next!
Join the ranks of our 200,000+ Proud Veteran Homeowners nationwide.

Veterans United and their staff are very professional, understanding individuals that help make the home buying process for veterans hassle free!


As a veteran with combat PTSD my memory is greatly affected. Veterans United has no problem reiterating the same thing multiple times and were helpful every single step of the way. I am forever thankful to be in my own home.

Our loan officer Donna Roof and our account manager Chris Prenger both did an outstanding job at helping us secure our mortgage. We are very happy with Veterans United and with our loan team. I highly recommend Veterans United. Everything went very smoothly. I'm glad we went with this lender that specializes in VA loans. Thank you Veterans United and Thank you Donna & Chris!

Will and have recommended Veterans United.