Underwriting review required us to jump through many bureaucratic hoops, and were worded to sound like it was our fault the loan process was not proceding. They need some common sense.

The portal was very helpful and a great tool to navigate.

Travis and Austin should, and will be difficult to retain; they're really that good. I do want to say that neither paid/got me a reduced rate to say any of this stuff. As the president of a company, I know it's tough to hold on to good people-Travis and Austin are good people. I did business with you, because of these guys, period.




Working with Veterans United is by far the best decision I've ever made. They made the home buying process straight forward and easy. Zach was an incredible loan specialist and I highly recommend both him and Veterans United!




I would highly recommend Veterans Home Loans. My realtor said that she was very impressed with them as well and intends on recommending them to all her eligible clients. Thank you for helping me get into a dream home!


Amazing work.




I ended up with a great rate and got it done during some very trying times for everybody. It is a testament to the professional and efficient processes maintained by Veterans United and their team. Thank you

Very through all team. Some redundancy and frustration on things needed as for underwriting but Kurt kept me informed and cool as I vented at times


You're next!
Join the ranks of our 200,000+ Proud Veteran Homeowners nationwide.

The team assigned to me were outstanding and I couldn't be happier with the results from their hard work and attention to detail throughout the entire process. I recommend this company, Veterans United to all my fellow veterans who are in the market for a loan on a house and would like to be treated as a valued customer.

Great company that cares about your home buying experience!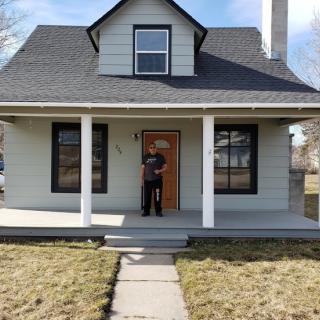 Thank you Josh for all of your advice and suggestions during the process. Veterans United should be proud to have a stand up guy working on their team. Thank you. The only suggestion........Veterans United should test the knowledge of the Realtor for VA criteria for move in ready houses. This alone would speed up the process and create less stress for the Veterans applying. Thank you




Staff was most excellent. Very professional open honest and expedient in their work.