" Just Outstanding" Great Experience working with my Loan Team!! Ryan & Justin were Awesome!! Very Smooth Process and my Team worked in Sync with me to get the Deal Done!! Highly Recommend Veterans United!! " Best of the Best Lenders in handling V.A Loans! No one Compares!! I tried other Lenders and didn't like the way I was treated!! When I spoke to Ryan, He was Genuinely Upfront and made me Comfortable right from the Start!! Great Relationship with my Loan Team and my Closing Date was on Point!! Extremely Satisfied!! Well Done, A+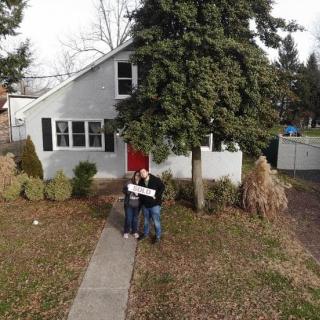 They work well with you to get you set up for the future in your new home. They will walk you through every step of the process and will answer any and all questions you have. I purchased my house after the holidays and before and during the holidays my team of specialist worked hard to make sure I got in my home after the new year!


Easy process. Great experience.


The experience couldn't have went any better. Being a first time home buyer I was nervous, but my loan team lead by Rob Weigand was great the whole way through and always put my mind at ease. I have alot of questions and Rob always answered them so I understood each process. I am proud to be a veteran and I appreciate places like Veterans United for taking care of me and this country's Veterans! Semper Fi


You're next!
Join the ranks of our 200,000+ Proud Veteran Homeowners nationwide.
Chis and Bailey were extremely helpful during this process!!!! Being a first time home buyer I had a lot of questions and they were happy to answer them, whether it was 7:00 in the morning or 7 that night. I would get an email or text helping me understand the process. They were completely understanding and they never made me feel like my questions were silly question.
You guys really made my home buying experience worry free.My realtor(whom veterans united also provided) Dave was extremely helpful during my house hunting. He listened to what I was looking for and was able to find many homes that peeked my interest. He stayed in constant contact with me ensuring I understood the pros and cons of each home we looked at.Thank you for helping me find my dream home








Awesome organization...

Veterans United is a great company to work with. I was a first time buyer and they truly made the experience positive. Highly recommend.


You're next!
Join the ranks of our 200,000+ Proud Veteran Homeowners nationwide.

After spending 21 years in the United States Marines, I have learned a lot about people. From the moment I met Britney from light house to the moment I connected with my loan officer Travis and Julie. I knew I was in good hands. They were flawless. Kept me informed. Superb service and they really love what they do.
Mr. Travis was superb always kept me informed of each step that I was taking. Even during this hard time with the COVID-19. He managed to get my closing done. Details oriented tremendous customer service quality.
I truly appreciate the whole team and Veterans United for their dedication towards veteran and service men and their commitment. Thank you allLudwing


I will recommend Veterans United to others. great place to start.




Overall was a very good experience.

Carrie Freeman was very helpful and knew her job well. She was there every step of the way. My first time home buying experience was great. Job well done by Carrie.