I cannot, in good faith, recommend VU. After the first major issue with our loan, I feel someone higher up should have gotten involved. Instead, everyone stopped communicating us, seemingly to avoid admitting fault, and as a result, numerous other mistakes were made, which resulted in a massive delay in our closing, a lot of stress and a lot of bad attitude received on our end.

My first time buying a home and I didn't know what to expect but everyone at VU walked me through it and the way it's all laid out on their page made the whole process easy. Also thank you to my real estate agent Ceci who was also AWESOME and VU provided her services to our family as well.



Overall an awesome experience and did the home buying process a breeze. Love the fact that you only deal with one person, so the process is much smoother and that person always knows what's going on.

Highly recommend. My experience has been amazing and my loan officer was helpful beyond expectation.








Hunter and Justin made the funding for my new house as easy as possible. That's for all your help and guidance!

Veterans United provided an amazing service to my family and I. For first time buyers we definitely had a ton of questions, but after every encounter we always had the information we were looking for. I would highly recommend Veterans United for your next home purchase.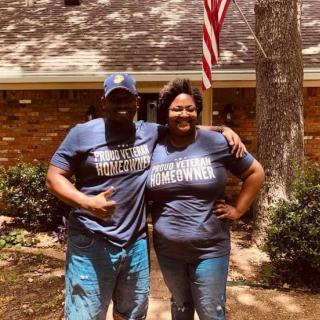 I trust that all the folks here at Veterans untied is and will be as great to helping veterans purchase a home as my team was! My coworkers and friends told me an unimaginable amount of horror stories about their experience buying a home with an outside source! But I was glad to tell them all repeatedly. I'm going thought Veterans United. I haven't experience those same problems. The most amazing thing that happened throughout this process was receiving money back during closing!!! My wife and have been trying to purchase a home for years, thanks to Veterans United we can say we are finally OFFICIAL HOMEOWNERS!!!


Dustin was great!, he helped us out with everything in a very quick, professional and respectful manner. I was able to reach him any time I had a question. He really helped us get out new home!!




You're next!
Join the ranks of our 200,000+ Proud Veteran Homeowners nationwide.


Being a first time home buyer Taylor made this process extremely easy and simple to understand. I was quite impressed with how fast the whole process was from pre qualification to funding. Will be using him for my next purchase!

Highly recommend using. Loan fee is a little pricey but using veterans unitard it makes everything so easy and painless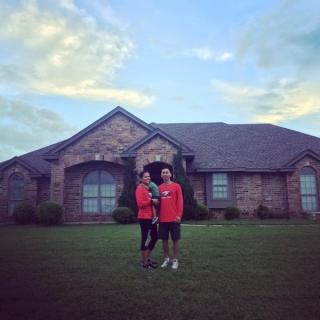 Veterans United made my home buying dream a reality. Walked me through every step in the process and left no stone unturned. Going into buying a home I felt overwhelmed but once I started with Veterans United literally all my worries about the 'what if' and 'how' fell right off my shoulders.