I'd highly recommend Veterans United and David's team.

Real estate is a 7-day-a-week operation. Your agents should be available every day of the week. And they should forecast timelines to help manage expectations. If there's a holiday weekend coming up, lean into it and provide some info on the plan. Especially if a closing date is set for the first day after a holiday. Supervise less experienced agents and provide some assurances to clients/customers that someone is indeed providing oversight.
Response from Veterans United
Nicole, Thank you for letting us know your feelings on your recent loan experience. We try to set proper expectations with our teams when it comes to informing our clients when they will be in and out of the office to keep the line of communication open for all parties. If you would like to share more please do not hesitate to reach out to our client advocate team. Thank you again for choosing Veterans United.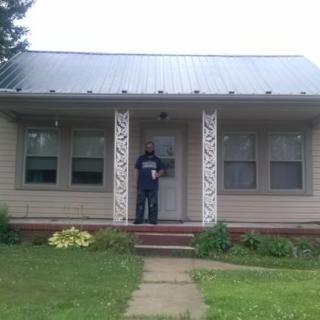 Be prepared for a lot of steps... and remember to be patient. A lot of things about the process may not make sense, but once you reach the end you'll be able to see what those were about. Check your email often - throughout the day - and respond to things from them as quickly as you can to help keep everything running as smoothly as possible.Don't go crazy buying stuff for the new house until AFTER you've closed and gotten everything connected, hooked up and paid for - the power, water, etc. Remember, things can fall through on you until after everything is signed at closing.

I am a USMC Vet. Veterans United treated me with respect and helped me throughout the loan process. From my loan officer to my concierge to my agent, a super team!



Casey and his team took great care of me through this intense process! Not only did they answer all my question promptly they also would check in with me to make sure i understood the entire process!

The reasons cited above need immediate action and correction. I am happy with where I am not, but could not believe the thing I was warned of happened to me as well. It seems that it must be a trend and we are not the only two people to have this happen.



All around excellent!






Highly recommend if you are using your VA benefits to consider VU, they blend old school customer service with first rate technology. You will be guided step by step by people that care about you making a smart money move and will teach you how to protect it.

I would highly recommend Veterans United to all home buys who go through them.

Veterans United has an extremely organized online structure and experienced loan teams that makes home buying a breeze. Throughout the process, you have resource links, document downloads and video explanations of each step, access to your entire home loan team, and a convenient "to-do" list that always keeps you updated with tasks so that everyone is on the same page in order to close successfully. Everything is fully explained so being overwhelmed as a first-time home-buyer is a thing of the past thanks to Veterans United!


Overall, the processed worked because im in a home, but the stress of this move, plus buying a house was awful and when i tell people everything that happened most of their jaws drop. Even people that have used veterans united before.
Response from Veterans United
Leonard, Thank you for this feedback. A member of our Client Advocate Team is available for additional details. We understand how the home buying process can get stressful, especially with a stressful move. While we cannot change the experience you had we want to ensure that no other Veterans have this same experience in the future. We are thrilled to hear that you have purchased the home and are settling in now. We thank you for your service and thank you for choosing Veterans United.
We also want to thank all those that were apart of the team that assisted us from the very beginning. We could have not made it with out your help. Thank you Veteran United.

I went with Veterans United due to the outstanding reviews I read online, and I couldn't be happier. They helped us close at warp speed due to my impending activation, saving us from being homeless. I can't thank them enough.

A group of people that care about Veterans and their families! The VA home loan is a great benefit to our countries Veterans, and Veterans United can help walk you through the process of using your earned benefit. Veterans United is second to none when choosing a loan company, getting a VA home loan, and using the benefits we veterans deserve.

I appreciate the help and questions were answered through the process


Veterans United is the best lender for VA loans! Garrett and his team are amazing!!