Veternans United is a great resource to use to buy a house. The key is to make sure you do the tadks on your checklist and keep in communication with your loan officer and your relestate agent. It takes a TEAM to make dreams come true.

Everyone was very helpful and kind. For a first time buyer made everything super easy, i appreciate all the hard work.
All around 10 out of 10.
Thank You!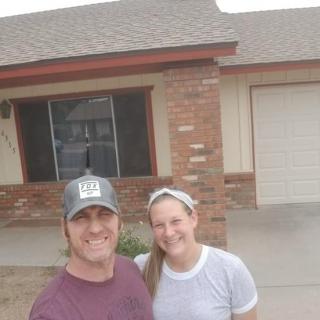 Veterans united is an amazing team of people who's goal is to get the veteran into a home, and helps you along the way in anything that may come up. The team is has a goal in mind, and do everything in thier power to see that goal met. I would and will recommend Veterans United to any Veteran who is looking to buy a home with thier earned VA homeloan benefit. Thank you team


Overwhelmingly pleased whit my experience with Veterans United Home loans. if I had to go through the process over again, I would not change a thing.

great process with no gaps so closing items were all done quickly



You're next!
Join the ranks of our 150,000+ Proud Veteran Homeowners nationwide.
There were so many less-than-desirable aspects of our home search from start to finish, but none of those had anything to do with VA United or Joel. Everything from Joel exceeded expectations.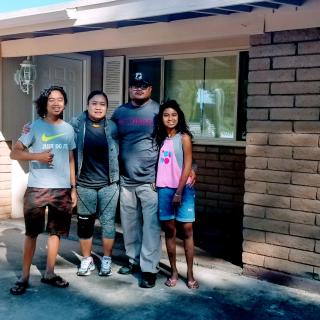 As first time home-buyers we absolutely loved your service from top to bottom. You made us feel comfortable every step of the way and took the time to answer all of our questions. We will be keeping in touch! It feels good to have someone with your experience and knowledge on our side.





Excellent service I would recommend Veterans a United.

You're next!
Join the ranks of our 150,000+ Proud Veteran Homeowners nationwide.

I would highly recommend Veteran's United for VA home loans. When using your VA benefits, having an expert manage any transactions can not be overvalued.


My Husband and I had a wonderful experience both buying our home and now refinancing. Veterans United was easy to work with, their staff makes you feel like family and really care about you and you needs. Thank you to Veterans United and your amazing staff.



Abbie was fantastic to deal with also!


Everything was easy as 1, 2. 3. Any questions I had were answered promptly, and the loan was approved to close a full 2 weeks ahead of our actual closing date.