I was hesitant to contact VU at first due to some negative comments I read online. But after learning that they are the #1 VA Lender I contacted them. Now I'm a homeowner and now I know why they are #1. They are simply the best at what they do.



I want to thank Andrew for encouraging me to reach out to my congressman regarding my Military benefits.I also would like to offer advice when working with widows or someone who has just lost their loved one...... be patient, be kind and gentle and willing to help when they need it. It is stressful and is hard to navigate in life alone yet trying to submit all the correct papers and stay on top of all that is required for a home loan. I think with this in mind it will help you get better positive reviews and will help those who are seeking a home loan from Veterans United. Thank you again for the opportunity to borrow funds for my new home.
Response from Veterans United
Jeanette, Thank you so much for sharing your honest voice with our team. We do hold ourselves accountable for the actions of our teams and actions; We appreciate the attention you have brought to improving our process. One of our client advocate team members is always available to you to discuss further. Thank you again.




This being my first time purchasing, I had a lot of concerns, my Loan specialist was very patient and kind with me.




Just have a checklist ready so people will know what they need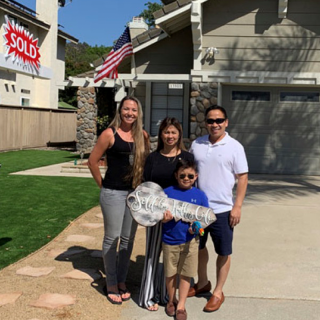 When we first met Travis Ward, he was just a loan officer. After a few months of interaction with Travis, he became our trusted friend. Travis is warm and articulates. He knows his product very well. He took his time to explain all of our questions within 24 hours. Besides those outstanding attributes, what stand out the most about Travis are he is very patient and his ability to listen to our questions/concerns, he waited for us to finish our questions completely before he responds. Travis never once (never) jumped in the middle of our sentences. We would definitely refer him to our friends and family members for VA home loan. It would be a mistake should Veterans United not to retain his service nor inadequately compensate base on his outstanding skills, personal and professionalism!! Warm Regards,Khoa, Susan and Nhat Huy (from San Diego, CA)


My experience was fast and easy which made the process for a first time buyer far less painless than what I was expecting. I would definitely recommend Veterans United Home Loans to any veterans looking to buy a home.

From start to finish, veterans United made this easy. From preapproval to locating an agent to having someone send links to home security and utilities, y'all did everything! Thanks.

I shopped around for interest rates from multiple lenders, and Veterans United Home Loans had the lowest rates by far. This was our first home buying experience and our loan specialist really helped us get through the process. He was able to thoroughly explain each step we were going through and what to expect next. Veterans United Home Loans was able to close escrow in only 27 days and helped us buy our dream home in Temecula, CA.

I purchased my first home with Veterans United and felt very comfortable throughout the whole process. I would do it again and recommend to other service members.

You're next!
Join the ranks of our 200,000+ Proud Veteran Homeowners nationwide.
As with anything in life, don't Google reviews for Veterans United, you are going to see all kinds of mediocre replies. Every persons experience is different, and my first couple interactions left me thinking I was falling into the same category as the reviews I had been reading online. Then I got handed off to a loan officer that went above and beyond, it was was of the smoothest, best transactions I have ever had. I can say as a first time home buyer, I will sleep soundly at night knowing that I was in good hands and that Veterans United took care of me. I would highly recommend this lender to any Veteran who asks. Thank you!


Veterans United was a great choice for the purchase of our new home. The team they provided, our loan officer, agent and concierge guided us with ease.They exceeded our expectations and we are truly grateful. This process was so much easier than our first home buying experience that I highly recommend Veterans United.


thank you




Jessica was exceptional! Our loan was complicated; encompassing relocating, a VA loan, a Relocation Company and a contingency sale. Without her continued efforts, our dream home would not have been realized. Jessica was available every time we called with answers and solutions. She was, hands down the most phenomenal agent we have ever worked with and her professionalism and knowledge in the field unmatched by far! If I ever need a loan officer in the future, she will be the only agent I would work with.
I would recommend Jessica in a heart beat!