I do not believe that I would have been able to complete the purchase of my first home without the help of Mr.Brooks and his team. Thank you, from the bottom of my heart, for such refreshingly exceptional service.

The APR was one of the few good things about this experience. Seemed to be a lack of communication on the lender side between coworkers. We have bought and resold seven properties before this one, and this was by far our worse experience. The fee we was charged definitely did not match the service that we were provided...i will not recommend anyone to veterans united.








Veterans United Home Loans made my home buying process a breeze. I highly recommend Veterans United to all of my fellow vets! Make sure to ask for Donald Webber as your personal loan specialist - he's the best!

You're next!
Join the ranks of our 200,000+ Proud Veteran Homeowners nationwide.

Exceptional,outstanding, incredible,professional,informative, comforting and let's not forget they deliver. For me Veterans United or nothing.



GREAT TEAM! They went above and beyond, answered questions for me and followed up on phone calls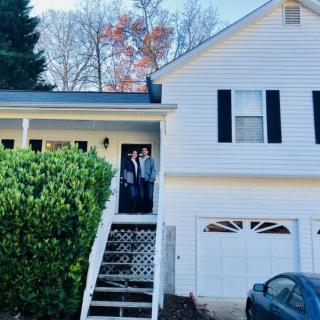 Working with Veterans United while first time home buying was the best choice we could have made. The whole process beginning to end was so easy and informative. We were assigned a realtor who is experienced with VA loans as well as personal loan specialists with Veterans United who really know their stuff. Any questions or concerns we had were promptly addressed. I would highly recommend Veterans United to any Veteran looking to buy a home for the best, stress-free experience.


My overall experience was easy.




You're next!
Join the ranks of our 200,000+ Proud Veteran Homeowners nationwide.
Outstanding service. Excellent team.




Veterans united is really great for veterans and their family. I was blessed with a Loan Specialist that is extremely knowledgeable and will lead you every step of the way. The key to home buying is Communication. Keep it real with them and they will Work tirelessly for you.

If you want your mortgage done right, reach out to them and they will help you while educating you in the process.

Everyone in the process did a great job. I was very satisfied with the agents.



Thank each of you for your hard work and professionalism.