Thank you for making everything work out!!!

Great communication. The whole process done over the internet. Their internet system of processing the loan was easy to understand and complete.



His team worked hard and seemed to work flawlessly together to get get it done.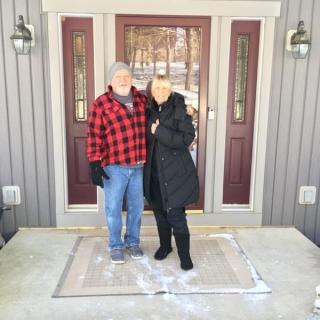 We received such personal attention every step of the way. We have moved many times and had many home loans and I can honestly say that working with Daniel and his team was like working with friends. They gave us such personal attention. Half way through the process we received a gift in the mail. It was such a pleasant surprise. After moving in and the process was all over we received another gift in the mail. It was so unexpected. I continue to get e-mails to assist me with setting up automatic withdrawal and keep up on line with my account. Veterans United takes a very long tedious process and actually makes it a pleasant experience.




I can't ssy enough about this dynamic team of specialistsYour team was outstanding unbelievable fantastic awesomeAll i can really say thank you from the bottom of my heart


You're next!
Join the ranks of our 200,000+ Proud Veteran Homeowners nationwide.
Larry was very pleasant to work with. It was a quick step by step process. I was really pleased with Vets United. Thank you!

None


Veterans United have been a pleasure to work with and if we ever sell and buy again, we will be using VU and Heidi Bailey-Houston!!!!!





all very professional


Excellent experience.

You're next!
Join the ranks of our 200,000+ Proud Veteran Homeowners nationwide.

I tell everyone that veterans United is there for Veterans and their families to make their dream of home ownership come true.


To all my Veterans out their looking for a home loan this is the reason why I highly recommend Veterans United Home Loans. They are simple the best and understand the complete VA process. Especially if you're a first time or 3rd time home buyer they will navigate you through the process. I can't express how much veterans United home loans made this process stress-free and simple.Their streamlining process is efficient and time saving. They went above and beyond helping me to get qualified. I worked with 5 different team members and everyone was professional and courteous. They all went above and beyond for me. Ashley makes you feel comfortable and confident in her abilities as a personal loan specialist. She was always prompt at returning my calls. She has a special ability to make you feel like family while being 100% professional...exceptional people skills.

Nick and his team were great. No problems. Would highly recommend Veterans United