I would highly recommend VU to any veteran looking to buy a house! I was very nervous about the process but it was so easy, smooth and I always felt like I had support through each step of the process! I especially loved being able to track the process through the website and I did that multiple times a day, lol! I will forever be grateful to VU for helping me and my family achieve the America's dream! ❤️


Thank you to everyone involved. I know this was a team effort and you made this happen so quickly!


So pleased with the entire team.

VA Home Loans helped me to get the best deal per what I could afford, even when it initially looked bleak.

See above comments
Response from Veterans United
Hello Kurtis, we appreciate your feedback. Our Client Advocate team is available to connect with you to learn more about your experience should you wish to share more information.
I couldn't be happier with my experience




Please see my email sent last night. It has better comments.





We had an awesome experience working with Veterans United. The process was simple to follow. Cam responded to our request right away from the 1st inquiry to the last. Sarah was amazing too. Kept us informed about processes and documents. We would highly recommend Veterans United for any mortgage needs.


Give this woman a raise. Also the videos are amazing and answered nearly Every questions I could have. Great experience.


You're next!
Join the ranks of our 200,000+ Proud Veteran Homeowners nationwide.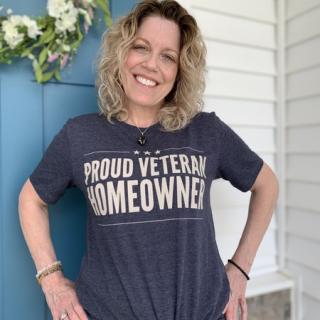 Buying your first home is stressful. From the minute I called Veterans United home loans they made me feel at ease. Their team goes above and beyond to help you not only finace your home, but they help find the best real estate agent to help you find the home of your dreams. Their whole team took the time to explain everything regarding my VA loan to me. To all my fellow Veterans who are in the process of buying a home, or refinancing a home I highly suggest you call Veterans United home loans. I had a great experience with them and you will too.

Best decision I made was to go through Veteran's United. Very responsive and on time!




Excellent. Professional. Competent. Pleasure to work with.