I truly felt that they were looking out for my best interests at every turn.

I highly recommend anyone who is a veteran who needs or desires to purchase a home as they are very courteous, respectful and helpful with any questions or concerns you may have. It was a painless process. Thank you so much for making our dream to come true.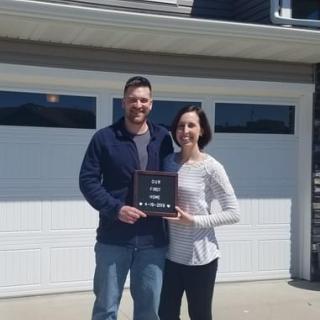 If you are unsure about who to choose for your home buying journey as a veteran look no further. The team at Veterans United were reliable, knowledgeable, and best of all their online site made each step a breeze and allowed us to track the process and feel in-the-know the entire time. Highly recommend!

Great WEB site, easily allowed to view To-Do items and their status. Entire team always replied or called in a timely manner

I was very nervous about doing a loan on line, without meeting anyone, But, Veteran's United gave step by step updates, contacted me over the phone when I had questions and were very responsive. Very easy to work with. I never felt like I was just a number. Highly recommended.

Veterans United was able to help us when conventional lenders would not. We are happy we found them.



Approach with caution. There are less expensive ways to use your VA Loan. Veteran's United has great customer service and clean packaging and promotion, but their underbelly has some pretty sketchy practices in my opinion. We had a positive experience because we were willing and able to get additional info to negotiate a good deal.


Our experience with Veterans United was wonderful. Our home loan team was always there to answer questions and the response time was always same day or the next.
They kept in contact and at times just to check on how we were doing. 5 stars from us!!!!



From the moment I first called until closing my loan officer, Levi, answered all the questions I had; often, he provided the information needed to make a good decision well in advance of the decision. After pre-approval we found a house and made an offer with confidence. The offer was accepted and 27 days later we closed.Incredible!@Rick West... Thanks for the socks, Brother! Love the Anchors! Hooyah!



Veterans United truly cares about their customers/clients. The speed of communication, no matter if it is weekend or late at night, was impressive. This was our first time buying a home, and we couldn't have asked for a better team to partner with on this journey. This is one of those key times where we can look back and appreciate the service provided for Veterans and their families, so thank you for everything! We are moving into our dream home now because of Veterans United!



You're next!
Join the ranks of our 200,000+ Proud Veteran Homeowners nationwide.






No problems.

Great team focus on customer service.