Working with the united team was a pleasant experience.







As a first time home buyer this process was made very simple from Jared and his team. Everything was explained very well and my wife and I loved the easy process for document signing. I would recommend Jared and his team to any veteran looking to start the process.



You're next!
Join the ranks of our 200,000+ Proud Veteran Homeowners nationwide.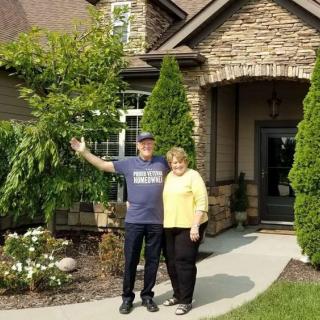 Our VA mortgage we obtained through Veterans United was the most efficient and effective mortgage we've ever experienced in over 40 years of mortgaging homes both while in the military and since retiring. We attribute this extremely positive experience to the professional and technical expertise of Steve Kincheloe and his team of mortgage professionals. We would strongly recommend Veterans United and Steve Kincheloe anytime someone is purchasing a home or refinancing their current residence.


Great people to work with! They made it easy for us to get our house.

Less e mail most Vietnam vets do not use email more personal phone controversy did not return phone calls Jake return all my phone calls



I will be telling all my veteran friends about the great experience I had using Veterans United for my home lone!


The team dynamic that we experienced as a family was second to none. We were never left in the dark and always in the loop. We knew expectations and were treated as guests, not simply clients. The level of dedication and support shown to us by Stefanie's team was top notch. If we had to do this all over again, we would still choose Veterans United for our home buying journey. No doubts about it!


Merca!!! :).
Response from Veterans United
Adam. thank you for your positive feedback! As the number on VA lender, we are proud to help and assist our veterans. Thank you again.

We are delighted with our new home!
The VU experience was very good and we recognize the bureaucracy that dealing with a gov. loan program evidently requires.


Jake and the whole loan team assigned to me were absolutely great, as a first time home buyer they answered any and all my questions, making the whole process stress free. I would highly recommend Veterans United to any veteran looking to purchase a home.
Thanks again to my Team great job!!!