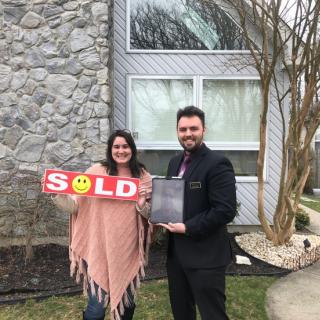 So I couldn't have asked for a better loan team then Terri Behrens and Jackie Cox. By far outstanding during the whole process. Terri was able to answer any and all questions I had while making the whole thing super painless and stress free. Even more so since I am in the Navy and stationed overseas at the time during the home buying process. She worked with me and hooked me up with the perfect realtor and got me in a home for my return stateside. If I could give a higher rating then 10 I would. Already recommend them to my friends, and will definitely use them in the future.



Thanks again to Nick and everyone at Veterans United for helping veterans such as myself making their dreams a reality.


A great company with great people!

You're next!
Join the ranks of our 200,000+ Proud Veteran Homeowners nationwide.

For any future home seekers please refer to Veterens United. The best out there. I wouldn't choose anyone else.


Just wanted to say, thank you to Veterans United Home Loans and to all of those involved for an excellent job! I appreciate the professionalism and everything that went into my loan, from top to bottom. All of you have made this a very easy and painless process. I look forward to recommending you to my family and friends and would not hesitate conducting business with you again in the future, thanks again!

Their loan officers are very knowledgeable, helpful, understand their clients' unique situation, and respond to correspondences in a timely manner. They make the process easy by putting the items to be completed in the TO-D0-LIST for the client to log in
and complete on his/her own time. They review and cross out any item completed so the client keeps track of his or her progress. Special thanks to Jon Lucas, Codi, and Marcus Frisby who worked with me. They are great.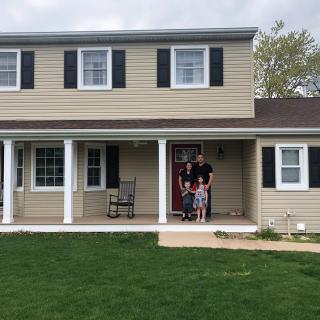 Let me just start by saying how AMAZING Veterans United has been every step of the way. My loan specialist Travis Ward and his team went above and beyond and where more than I could ask for in my first home buying experience. As a first time buyer, you could imagine how many questions and concerns I had, and never did I feel Like i was alone in the process. Travis made me feel like I was an absolute priority and anytime I needed him he was readily available, he truly makes it a comfortable experience where you know you have a great team behind you. I can't express how smooth and painless the process was. I kept waiting for the day that things would become difficult but it never happened! It had been a lifelong dream to be a homeowner and thanks to Veterans Unites it became a reality. I highly recommend Veterans United and specifically Travis Ward and his team.


Have nothing but good things to say about these folks, easy process from start to finish, I especially like their " to do list" this basically let's you know what docs or info they need in a simple and straight forward manner and as you upload and send it gets crossed off from list, perfect for first time buyer to navigate through the process.

Such an amazing experience. My loan officer, Rob, brought a wealth of knowledge to my home buying purchase and made the process very smooth. I loved that I could call, email, or text him questions and I would receive a researched, thorough, and fast response. Thank you!

I had a top notch customer service experience with every aspect of the mortgage. From the ease of the account portal, to the availability of my Agent and coordinator, the entire process was seamless and customer focused. They also advocate for their customer in their interactions with the selling parties, and always "had my back". Overall a wonderful experience and would highly recommend


You're next!
Join the ranks of our 200,000+ Proud Veteran Homeowners nationwide.







I suggest you read all of the emails that Veterans United sends you and complete your to do list as soon as possible. Thus will speed up your home purchase process exponentially.

We are closed on our home and we are glad this us all over. I will never use or recommend Veterans United to any of my fellow veterans again. Dishonest and unorganized company I have ever used.
Response from Veterans United
Anthony, we appreciate your honest feedback. We understand and share the stresses that come with the loan process with you. In our current climate and uncertainties of third parties involved, we try to alleviate as much stress for our veterans as possible. Learning from your experience may assist us in preventing such experiences moving forward with future veterans. We want to thank you again for your service and thank you for choosing Veterans United.