Very good staff, informative, keep you updated, was happy with whole process.

As a first time home buyer I was very pleased with Veterans United. They made the entire process easy and explained every step of the way. If you are looking for a home loan especially if you're using a VA loan I would definitely recommend them.


If it were possible, I would give Veterans United a higher rating than 10. The whole VU team was amazing from beginning to end. I would highly recommend Veterans United to anyone looking to buy a home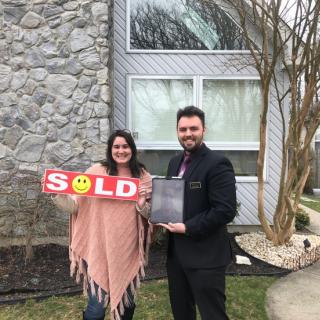 So I couldn't have asked for a better loan team then Terri Behrens and Jackie Cox. By far outstanding during the whole process. Terri was able to answer any and all questions I had while making the whole thing super painless and stress free. Even more so since I am in the Navy and stationed overseas at the time during the home buying process. She worked with me and hooked me up with the perfect realtor and got me in a home for my return stateside. If I could give a higher rating then 10 I would. Already recommend them to my friends, and will definitely use them in the future.

My experience working with Veterans United was great. They help me get my dream home, and What else I like about Veterans United they made the journey stress free. Awesome job Chris..


Streamlined process was appreciated.



You're next!
Join the ranks of our 200,000+ Proud Veteran Homeowners nationwide.


Over my lifetime, as a Certified Public Accountant, I have had many experiences with individuals in the mortgage granting business. Although going through this process was long and tedious, Veterans United Home Mortgage was a very positive experience. The loan specialists that worked my account were very friendly, courteous and respectful during the entire process. I highly recommend them to anyone that has served in the military and is seeking to purchase a home.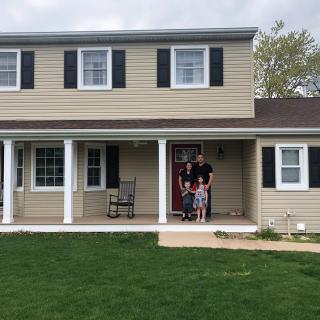 Let me just start by saying how AMAZING Veterans United has been every step of the way. My loan specialist Travis Ward and his team went above and beyond and where more than I could ask for in my first home buying experience. As a first time buyer, you could imagine how many questions and concerns I had, and never did I feel Like i was alone in the process. Travis made me feel like I was an absolute priority and anytime I needed him he was readily available, he truly makes it a comfortable experience where you know you have a great team behind you. I can't express how smooth and painless the process was. I kept waiting for the day that things would become difficult but it never happened! It had been a lifelong dream to be a homeowner and thanks to Veterans Unites it became a reality. I highly recommend Veterans United and specifically Travis Ward and his team.


I am very pleased with my entire team! Definitely grateful and made the right choice to go with Veterans United. It's very stressful and overwhelming for a first time homebuyer like me but, my team made this journey very smooth. Caleb (Loan Officer) walked me through every step of the process and made sure all documents have ZERO DISCREPANCIES. They all made sure we can still meet our target closing date despite the COVID Pandemic!



Veterans United Home Loans was friendly, compassionate, and easy to use from start to finish!! My broker, Kaleb, is world-class in customer service. Kat, my underwriter, is on top of her game as well! The entire staff works together to make sure you are well taken care of.




I have worked with Veterans Home United twice And both times the company made buying a house and refinancing a stress free easy process.



Navy Veteran here- I highly recommend Veteran's United. This is my second time using this organization and each time the financing of our home was a positive experience and we had no issues ! Our loan officer Vishal Patel was awesome and the TEAM that supports him too!! We are in our new home!!!

I definitely recommend Veterans United. We switched lenders last minute and saved a ton of money! We had a short time line and veterans United delivered.

Veterans United is a customer oriented, outstanding mortgage provider. My experience with them was fantastic and even more impressive considering the challenging circumstances.

I was worried that I wouldn't get that personal touch, but my loan team were always communicating with me via, email, text and phone calls. Great job and thank you very much.