The entire process has been incredibly easy and Justin, my loan officer, was great to work with. I'd strongly recommend Veterans United.

Our experiences with Veterans United made all the difference for us, as first-time buyers. They are so professional and efficient. Everything was explained to us and we moved through the process quickly, in less than 30 days from seeing the house to getting the keys. I highly recommend them.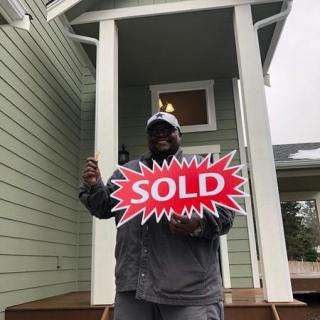 My home buying experience was not as stressful as many warned me about. I worked with Leah Maloney and she along with her team were awesome! I really love the portal app which made sending and receiving information and documents very smooth. Being a first time buyer, Leah answered my questions and helped me to breathe easy during the process. The portal works, so when asked to fill out, sign or review any documents, the faster you comply the sooner you will be at signing. I put in an offer for the home I wanted the first part of December 2018 and by February 2019, I was closing on my first brand new home! Thank you Veterans United!



Veterans United has helped us work towards this goal for 5 years. We started through the Lighthouse program, and we finally were able to actually buy a home. Through all of the roadblocks and challenges COVID-19 created, we were able to realize our dream of being homeowners, all thanks to Veterans United and our incredible team!



You're next!
Join the ranks of our 150,000+ Proud Veteran Homeowners nationwide.







Amazing team to work with. My officer, John, made this process so easy and smooth!!

The team a Veterans United home loans, Were very helpful all throw the process, Even when I was. having troubles, they worked hard to keep things moving along. I would say that the team as a hole were right on top of things, Don't think I could have a better out come with them as a hole.


You're next!
Join the ranks of our 150,000+ Proud Veteran Homeowners nationwide.

I had a great experience working with Veterans United. Everyone who helped me was very friendly and professional. The process went very smoothly and if there was ever an issue it was communicated to me immediately. I was able to purchase my home in record time and I am grateful to them for all of their help. I definitely recommend them to anyone looking to purchase a home.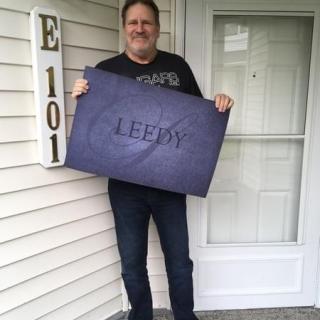 Terry and Bridget were always available when I had a question or needed an answer. Terry was instrumental in working with my realtor that was comfortable and knew much about the VA loan process. Without his help and determination, I might not have been able to get this loan and save a significant amount of dollars. Bridget always kept me up to date during the process regardless of how much I pestered her. Outstanding team to work with!


Mitch and Jessica were top notch! They were instrumental in making this loan happen even with a job loss at the last minute and Me managing to find new work quickly. I got a record rate of 2.75% for a 30 year fixed on a VA loan. It went as smoothly as possible! Thank you team!



a very enjoyable experience.