Started the process when we weren't in the best financial position for a mortgage, but the team was very supportive and more than willing to help and now my family has an amazing home.




My loan team, Rob and Kelly, at VU was fantastic. I thought I wouldn't be able to get approved to buy a house but they got me approved and I closed on it. They answered any questions that I had and were very timely with their responses. I used my own Real Estate Agent instead of one that VU would have provided and they communicated with each other easily and everything ran smoothly.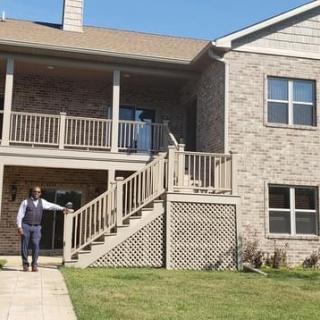 Tiffany Harding our real estate agent was outstanding thanks for making this a smooth process. Still can't believe we are homeowners what a great feeling. Amy Shufelberger and Matt LaTorre from VU made our house buying stress free by letting us know in real time what was needed and explaining the process whenever we had questions. Very knowledgeable group of people that we worked with everyone worked seamlessly together. I am very proud to have served my country and equally proud to have worked with such a great group of people from Veterans United. Thank you all for making my family's American dream come true.


I think all of you were the best to work with i tell everyone

The whole team add veterans United really made the home buying process extremely easy and took the time to answer any and all questions no matter how small really made the buying experience awesome


Excellent buying experience. Jake Jones was my loan officer and he made the process super easy and communicated on an extremely high level. If you are looking to buy and use your VA benefits this is the place to go. I would definitely use their service again.

You're next!
Join the ranks of our 200,000+ Proud Veteran Homeowners nationwide.

I would recommend Veterans United Home loans to Any Veteran! They are Awesome to work with.

Veterans United is first in it's class. Highly professional employees eager to provide guidance and answers through the home purchase. Second to none.

Any veteran that needs to buy a house. I highly recommend Veterans United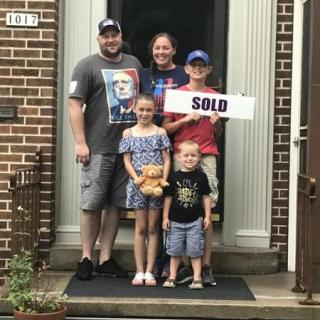 From the beginning, every representative at every stage was unbelievably attentive. From helping me work out things on my credit report to closing day. I never thought it was possible for me to own a home of my own, but they gave me the tools and the confidence to keep moving forward! I am grateful for all of their hard work.

See #1

Buying a home is a high stress exercise, Veterinarians United made the whole process much less stressful and easier.

I just cant say enough about Abbey. she, I believe was the key element in keeping me posted on every little thing. a huge factor in trusting the process. I could feel what she was telling me was always in my best interest.
she was simply the best.



You're next!
Join the ranks of our 200,000+ Proud Veteran Homeowners nationwide.


Veterans United rocks! I would recommend them to any Veteran looking to make their homebuying dream comes true. They pretty much held my hand throughout the entire process.




My experience with Veterans United was so smooth. Great communication between loan officer and myself. I would highly recommend anyone looking for a loan, Veterans United is the way to go. Our whole process took around 45 days and with the checklist along the way, it made it for a smooth closing date. Thank you again Veterans United.



The whole experience was great, nerve racking, exciting and finally full of exuberance after getting cleared to close. From the moment we connected with Shawn Shackleford and him getting us in the lighthouse program we were on our way. He was constantly in touch with us and encouraging us to stick with it. Then after that we got hooked up with Ben Choi and his team and he/they were top notch from beginning to end. I can still here Ben telling me to relax, that everything was going to work out. What a fantastic experience and we are so happy with our new home purchase, thanks to Veterans United for making our home possible.