From day one Vererans United treated me like a VIP. I was provided a po personal banker, a Real Estate agent in the community, and someone who applied for my home owners I nb insurance. Had I needed it they would also have provided assistance with power company etc

Kevin was fantastic once again. We've used him previously for our first house and he did such a great job we came back to him to work our second loan.



Many thanks to ALL that made this possible!


Kevin is the greatest!!!!!

This would be the best, easiest, and the most amazing transition of your. They will lead you to your PROUDEST MOMENTS OF YOUR LIVBREATH TAKING EXPERIENCE.

100% recommend!


You're next!
Join the ranks of our 200,000+ Proud Veteran Homeowners nationwide.



Will recommend you whomever I can

This is just the best place to go for it hence you need it and well outstanding for what you want. Veterans Homes loans, good rate , perfect people !!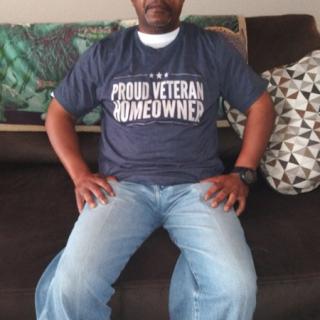 If you want to purchase a home I recommend Veterans United, they will get that dream home you've always wanted. For me being a First Time Home Buyer it was quite an experience and it taught me a lot of what's required in purchasing a home. I look forward to talking and working with Corey in the future. Outstanding job well done. I/We will most definetly be sending anyone looking to purchas a home your way.


None. See previous comments

This is my fourth mortgage in 15 years. This was by far the best/easiest process.

The online portal and constant communication through email really made this whole process very easy. The team does a great job of guiding you through so that there are no concerns before closing. I can not thank them enough!

Veterans United is the way to go. I heard of all the nightmares about purchasing a home but I didn't experience none of them. I highly recommend them

You're next!
Join the ranks of our 200,000+ Proud Veteran Homeowners nationwide.
Wendy, as well as the other team members, could not have been any better. They kept us informed and were prompt with responses. The home-buying experience went flawless and never was a stress. Without a doubt I will recommend this team and Veterans United.

My wife and I had a great experience with our team at Veterans United! Kevin Warren was our home loan specialist and he is phenomenal! Great buying experience and I would recommend them to everyone!


As a first-time home buyer, I am thankful for a very fast and smooth process to home ownership. Veterans United's (specifically Derek and team) wonderful customer service made all the difference!


Very professional service with a friendly staff.



I love you