Our experience has been great. No problems. Questions were answered and we would recommend Veterans United to other veterans who plan to buy a home.

Veteran United are very easy to deal with...they are very aggressive on getting you a home loan...they also stay in touch with you on a regular basis...the entire team are very professional...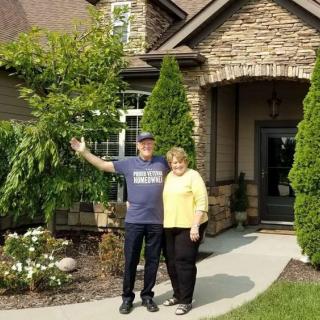 Our VA mortgage we obtained through Veterans United was the most efficient and effective mortgage we've ever experienced in over 40 years of mortgaging homes both while in the military and since retiring. We attribute this extremely positive experience to the professional and technical expertise of Steve Kincheloe and his team of mortgage professionals. We would strongly recommend Veterans United and Steve Kincheloe anytime someone is purchasing a home or refinancing their current residence.

Amazing! When rates were low I knew right where to go, back to VU & Steve! Their team explained the process and best options for us. So pleased.

Great team!

I am so fortunate to have a phenomenal team on my lending side, as well as real estate. An astounding team on both ends and any buyer would be more than lucky to have either of these teams.

I'll be back for refinancing eventually, cheers.


Ready to see for yourself?
Experience first-hand why 184,899 homeowners give us a perfect score!
Check My Eligibility →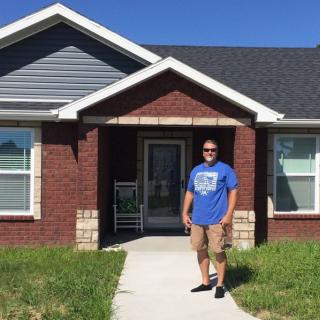 Chris Hill and Adrienne Smith did an outstanding job! They kept me in the loop of everything going on. They responded very quickly to my requests. This was one of the most pleasant experiences I have had with a VA Loan. These guys are the creme de la creme in processing loans for veterans—no need to look anywhere else for a loan when you have the best.

Overall very good communication.




I appreciate the assistance provided me by your representatives. They helped explain all items I needed to refinance my mortgage.

Ready to see for yourself?
Experience first-hand why 184,899 homeowners give us a perfect score!
Check My Eligibility →
Veterans United is such a great company to go through for home buying needs. Josh Stack as our Loan Officer made the whole process of buying and selling so smooth and painless! It's a company with a culture to provide the best care for Veterans, and we truly felt like we were in good hands. I have never heard one bad review from anyone who has gone through VU, and that speaks volume! So thankful for VU!

I would encourage anyone to utilize Veterans United for their mortgage needs.


Chris was great to work with and always ready to help with any questions.






Thank you all so much for all your help to get me my first actual house . It's all mine . No more throwing away money on rent .