Go Veterans United

I felt like there were folks who were friendlly and knowledgable every step of the way. They explained the steps and followed through to ensure everything went very quickly. No surprises! Buying a new home is very stressful but their professional positive approach sure was helpful! Thank-you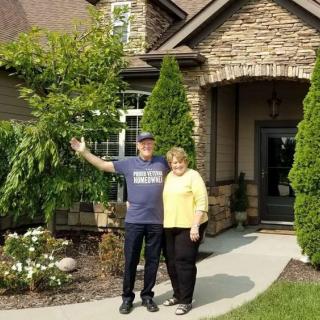 Our VA mortgage we obtained through Veterans United was the most efficient and effective mortgage we've ever experienced in over 40 years of mortgaging homes both while in the military and since retiring. We attribute this extremely positive experience to the professional and technical expertise of Steve Kincheloe and his team of mortgage professionals. We would strongly recommend Veterans United and Steve Kincheloe anytime someone is purchasing a home or refinancing their current residence.




I an grateful for the professional courtesy extended me by Veterans United from the initial qualifications to the final closing documents, you have an awesome team.Keep up the great service!

Bottom line, I will use Veterans United for my next loan.

Ready to see for yourself?
Experience first-hand why 168,004 homeowners give us a perfect score!
Check My Eligibility →

very easy refi. Did everything on line. Closing was at our house, didn't have to go any where.
Great experience.

I highly recommend Veterans United . I have used them 3 times and Every Time my loan specialist Zach Roberts has done a Fantastic job. I have recommend him to my family members on several occasions and he has done a Great job for them as well!! Any one in the Missouri area definitely give Zach a call.


Very easy process from start to finish!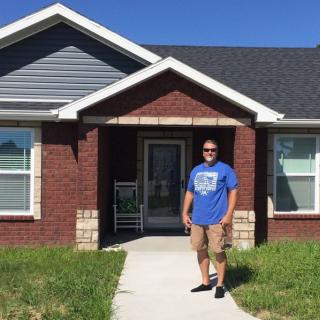 Chris Hill and Adrienne Smith did an outstanding job! They kept me in the loop of everything going on. They responded very quickly to my requests. This was one of the most pleasant experiences I have had with a VA Loan. These guys are the creme de la creme in processing loans for veterans—no need to look anywhere else for a loan when you have the best.

This was my second home loan with VU. They're constantly improving and streamlining the VA home loan process, and they also do a lot for both our local community and the veteran community.



Josh kept me informed, educated, and overall delivered a great experience to us as first time homebuyers. We felt like we were his only clients!





My Loan Coordinator was Adrienne Oursler, she was the best. Michael and Adrienne worked very hard on getting closed on-time.Thanks for all your help,
Stephanie

Diane Tohle was awesome!!