The entire team was fantastic and all deserve kudos. Kayla was the star of the show for us - it felt like she was 100% dedicated to our loan process with no agenda except for getting us into our new home.





Appreciated the fact they figured out a way for us to get into the place by paying off my car. But NEVER expected that is what we would have to do to get into our new home.
Response from Veterans United
Natalie, Thank you for allowing us to have information on your recent closed loan. We understand the process can be confusing at certain points. We always try to communicate to our clients what is the best option for them and to assist in closing. Eliminating some debt is a useful tool to help to get the loan approved. We want to say thank you for choosing Veterans United and thank you for your service.





BUYER BEWARE - We were left extremely disappointed by our home buying experience with Veterans United, which was even more disheartening considering how many great reviews we read from other buyers. Our loan officer was inattentive, did not respond to emails or phone calls for WEEKS at a time, missed sending out critical paperwork, and when we as buyers, our real estate agent, and the closing title company brought this to Veterans United's attention time and time again, we were told the problem would be fixed and it was not. Our loan officer wasted our time for weeks on end asking for us to give a justification for why we were moving to another state, saying that without a good enough reason, the underwriters might not approve our loan. Given that we were free to work from wherever we choose and are not tied to a specific local office or region, borrowed less than we were ultimately approved for, had outstanding credit and more than enough income to make our payments, this was extremely upsetting to have our time wasted over and over again when it not only has no impact on our ability to repay our loan and we were well within our means, but also that it is nobody's business where we are moving or why as long as we make our payments in a timely manner. Nobody I asked had EVER heard of such a ridiculous request, much less that being made a stipulation for whether or not our loan would be approved. Yet this was what our loan officer wasted our time with for weeks on end, but could not be bothered to deliver paperwork in a timely manner, answer his phone or email during time-sensitive moments in the buying process or to meet deadlines, and blatantly ignore paperwork that we needed him to review for accuracy before getting signatures and then blame us for reasons he made up. He took no responsibility for his actions and this is completely unacceptable.What should have been a relatively painless process was made difficult, frustrating, and left us with a bad taste, which is a shame considering we have several military and veteran friends who are in the beginning stages of the home buying business. I wish I could tell them that we had a good experience, but I have never been so confused, irritated, or talked down to in my life. This process seems to be heavily dependent on your loan officer, so all I can say is if you get the same one we had, withdraw your application and look elsewhere for financing unless you enjoy months of headaches, not sleeping, and stress-induced chest pain.
Response from Veterans United
Raif, thank you for sharing your valuable feedback. A member of our Client Advocate team is available to you and we invite you to connect with us further. Discussing your experience and learning how we might look to improve is part of our commitment to provide outstanding customer service. We understand the occupancy guidelines set by Veterans Affairs can be at times confusing and stressful. We want to ensure that these guidelines are by law set that we must abide by. Information from your loan experience can assist us in helping future veterans that may have a similar scenario. We thank you for your service and for choosing Veterans United.










They made it very easy for us. They work with your realtor and take care of it all for you.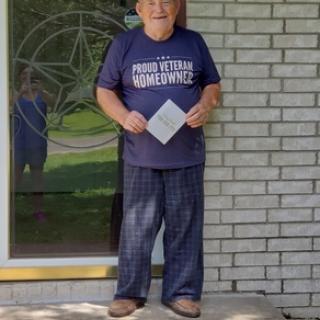 Veteran's United created a first time home buyer's experience that was great! Easy to upload documents, very patient in answering any questions I had and always available by phone or email. ALWYAS friendly when contacted via phone. Easy process with great video prompts for educational knowledge

Thank you so much for all the help



Do not hesitate to reach out to VU and their team of professionals for your buying and selling needs. I have found my team for reliabilty and dedication, and will definitely use them again should I ever need such services!

We had the best experience. Such a quick process. Great interest rate. Our loan officer was wonderful. Highly recommend Veterans United. We are very happy customers. All of our questions were answered in a very timely manner.