VU made this process extremely smooth which was highly appreciated by my family!



Fantastic rates, exceptional employees, and service that goes above and beyond what we expected. I would recommend Veterans United to anyone looking for a home loan and great service.

Veterans United and Tony Esposito are a fantastic combination.



I would recommend Veterans United to every one that is interested in purchasing a home. They are very easy to work with and professional.



You're next!
Join the ranks of our 200,000+ Proud Veteran Homeowners nationwide.
When I started looking for a home loan, I researched a lot of vendors. I looked at the lenders you see on t.v., my personal bank and other military-affiliated lending institutions. Ultimately, I chose Veterans United and I am so thankful I did! My experience with VU was exceptional. They found me the best rate and they were able to close faster and more efficiently than anyone else. Their on-line portal is so easy to use and makes many of the arduous home-buying tasks easy. Their staff is talented, responsive, easy to work with and will help you every step of the way. I could not be more pleased with the service I received from Veterans United and will be recommending them to all my friends and family. Don't bother looking at anyone else. There are so many decisions you need to make when buying a home. Take an easy one, choose Veterans United. They have my highest recommendation! You won't be disappointed.



There are many veterans that are not being reached for whatever reason. But as veterans lets help our fellow vets by recommending Veterans United Home Loans to them.








Veterans United made this process so simple and easy, even during a pandemic. They kept us informed every step of the way, answered all our questions, and responded to emails/calls quickly. We will use veterans united again and recommend them every chance we get!

I would use VU again as they were professional and the website made the process clear and simple. This was my first home buying experience and I was surprised at how easy the whole precess actually was.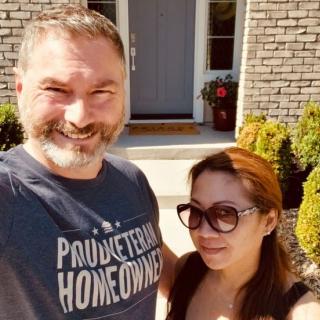 Our loan experience with Christopher and his team were exceptional. This is not our first VA loan nor our first home. They were on target with the timelines and very responsive. From the beginning of the process (Pre-approval) till the end (Closing) it was an awesome experience with Chris and team and! The client portal with the to-do list assists clients with what needs to be submitted. The resources are definitely recommended for new home owners. If you're on top of submitting your docs, your loan will process will go much smoother. Even with S.L.O.W sellers agent and a slightly chaotic and somewhat challenged Title company Staff that we worked with, We Were able to close in 30 days! Thank you Chris, Jake and Matt. We definitely recommend This Team and Veterans United Home Loans!


Best VA home buying experience we have received. This was our 3rd Va home loan mortgage and our first for sale by owner purchase. The available tutorials helped us understand the process but the loan team was the true All-Stars answering questions within hours every step of the way. We even closed earlier than expected (within 30 days of contract acceptance). Would highly recommend them to any new or seasoned home buyer. I appreciated the loan team making sure our experience was as stress free as possible.