I was expecting a nightmare during the process but was pleasantly surprised the way our Veterans United team executed their professionalism and got the job done. I would highly recommend this organization and team throughout your home buying process. They are an awesome group of people and I could not have been more blessed.

All on Nicole's team should be proud of the work that they do. Love and respect all.


Tim Wueat is SUPER knowledgeable when it comes to the loan process. He also has a sense of humor. His experience really helped us to understand the loan process, which in turn boosted our confidence in VU. Finally, he and his team (Natalie and Jacob) did a very good job communicating via email and telephone. Thank you ALL of you! I'll be calling you on the next go around.


Marie, Cooper and Daniel, the RE agent, did superb jobs.


See above



You're next!
Join the ranks of our 200,000+ Proud Veteran Homeowners nationwide.

The process from beginning to end was extremely easy. Veterans United guided us step by step.

If you're having any doubts don't. Working with veterans United, as a first time buyer, couldn't have been any smoother. The entire process was simple and well explained. Communication was great. I highly recommend it!

Veterans United was awesome and made my experience seamless from start to finish.


I was able to do almost the entire process on my cellphone! Everyone involved was very helpful and approachable.



Veterans United makes the home buying process extremely simple from getting pre approved to the closing day. Their online portal makes everything so easy and simple to submit all required documents and signing all necessary paperwork from their end. I would recommend them to any veteran looking to buy a home.


You're next!
Join the ranks of our 200,000+ Proud Veteran Homeowners nationwide.

Very thankful for all that Jeff did for us. We were probably not easy customers (requiring a lot of handholding at all hours and weekends). But Jeff was there for us.

Just an overall great experience that was quick and easy Veterans United makes everything simple


Veterans United made it feel like they really cared about getting my wife and I in our first home, they are a team full of professionals who take pride in assisting active duty military and veterans become homeowners.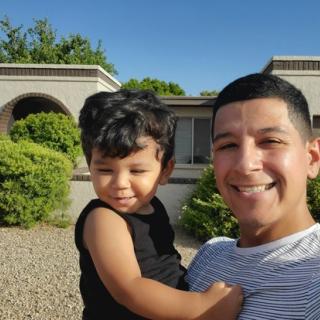 The name says it all - Veterans United - they are truly united into helping achieve their goal in buying you a house. It was my first time buying a home, and only issue I had was from a outside third party and VU was able to assist with that. I'm happy with the advice and assistance they have given me.

Do it, just do it!!


This process could not have gone better. Great experience.


It was an easy process and Veterans United was there every step of the way to help. So thankful for there services. I highly recommend any veteran looking for a home to go through Veterans United.