Dan was my Loan specialist when I refinance my mortgage. He was professional, sincere, and most of all he was transparent. He always answer my call anytime of the day and replied to my message quickly. If he is not sure of the answer, he tells you that he is not sure and he comes back with an accurate information. He gives update regularly. Honesty and transparency is a big thing for me - to trust a person - and he showed that characteristics throughout our transaction. I would definitely recommend him.




Veterans United is the best place to go for a VA mortgage or refinance.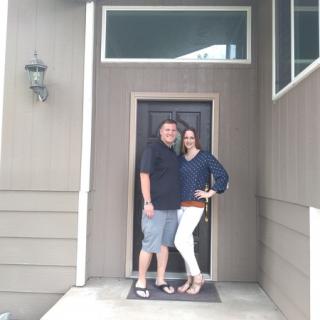 Veterans United could not make it any easier to buy a home or refinance. We have done both in the past year and have really appreciated their help and enjoyed working with them. Keep in mind you have to be willing to do the work! Get your ducks in a row and be realistic about your home buying expectations. Respond to emails and upload requested documents in a timely fashion and things will go smoothly. You can't go wrong with Veterans United!!

In regards to refinancing, the current market and interest rates are nearly as good as you're likely to see on average (currently Aug. 2020). If you're on the fence about refinancing for a better interest rate, now is probably the time to start the process and find out what financial advantages you can get. Be advised, there are still closing costs associated with refinancing, but those costs pay for themselves in terms of the savings you'll be getting in the long term. Thanks and good luck everyone!



Got a stress-free payment reduction, and a very courteous loan officer, I definitely recommend them.


You're next!
Join the ranks of our 200,000+ Proud Veteran Homeowners nationwide.






John as long as you are in this business I will be your customer.


We highly recommend getting a home loan through Veterans United Home Loans!


You're next!
Join the ranks of our 200,000+ Proud Veteran Homeowners nationwide.


What else can I say, "Perfect in every way!"