Veterans United are very professional people, every representative we spoke with were wonderful and extremely helpful! I highly recommend anyone who is looking into buying a house especially first time buyers to use this company!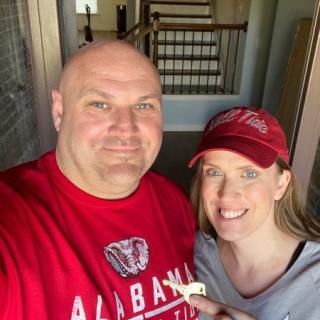 Buying your first home is a major life event that can be incredibly stressful and maybe even a little scary, right?! That's what we were expecting at least. But our experience with Veterans United was the complete opposite. Our Loan Officer, Titus, walked us through every step of the process and made it as quick and painless as it possibly could have been. From escrow to Clear to Close in about 30 days. Thank you, Titus, and Veterans United for helping us purchase our first home!!! I will be recommending Veterans United to all eligible friends!!!

Team works hard to get you in position to get financed, and made things go easy after that





Ready to see for yourself?
Experience first-hand why 168,832 homeowners give us a perfect score!
Check My Eligibility →



Initial coupons with closing packet state Coupon must accompany payment. Rethink need loan number and name and property address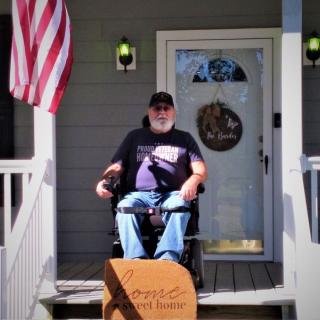 This is a wonderful organization and would give it a 10. Will recommend it to everyone we know who needs help. Give Veterans United a call and let their team help you through an easy transition of buying your new home. My team was awesome, they help us dot all of our "i" and cross all of our "t" which made it very easy for my wife and me. Great shout to Mike Patzius and his team.

The paper work was daunting but I expect It was necessary. However we had to resubmit some of the forms—frustrating.
Response from Veterans United
Bruce, we appreciate your feedback on this matter. A member of our Client Advocate team is available to you and we invite you to connect with us further. Discussing the meaning behind certain documents is part of our commitment to deliver outstanding service. Thank you again for your service.

Thia was my first home purchase and Veterans United was a pleasure to work with. They make it an easy home buying experience! I especially enjoyed working with our loan specialist, Chace Tuck. He was very informative and helped me throughout.


I would not only recommend this team, I will seek them out if I ever need any such services again.

Ready to see for yourself?
Experience first-hand why 168,832 homeowners give us a perfect score!
Check My Eligibility →






I couldn't be happier with Veterans United. The way their team took care of me made buying a house super easy! I highly recommend them!

Amanda Butler is the reason I continued to press forward with this company