I would recommend any Veteran buying a home to apply with Veterans United. You will always be treated with courtesy and respect Their representatives are extremely up to date with the requirements for getting a home loan.




This is our second time using Veterans United and it was a great experience from start to finish. Shane and team were amazing! We will never go anywhere else for a home loan!

I know this is our final home but I will continue to spread the word about Veterans United Home Loans


In comparison to my previous lender NFCU it was a night and day experience from start to finish. Any issues that occurred were immediately resolved. Then the additional customer care I received like the welcome mat and care packages were such a nice addition to the entire process. I also really like how well the dashboard worked online for submitting documents.


This is my second home mortgage through Veterans United in the last 18 months and Kyle Gardner was quick to close the deal. Kyle Gardner is steadfast and quick to follow through with difficulties in transitioning from one home loan to another.
Leonard Heiselt

Ready to see for yourself?
Experience first-hand why 168,832 homeowners give us a perfect score!
Check My Eligibility →




Very happy with your company!!

This was not an easy home buying experience, prices around here have shot up 5-25% in a very short time, even as we were looking these prices were advancing. The entire staff and team of Veterans United and their affiliates were absolutely on top of everything. I don't think my first home buying excursion could have been more enjoyable. Thank you to all.


If I left a long drawn out epic review (which this team completely deserves), it still wouldn't do them justice and you probably wouldn't read it anyway. OUTSTANDING PEOPLE, OUTSTANDING SERVICE, HIGHLY RECOMMEND!!!

Great company that does what they say they are going to do. This is a rare quality these days and one that will always earn my respect and my repeat business. Thank you Veterans United!


Ready to see for yourself?
Experience first-hand why 168,832 homeowners give us a perfect score!
Check My Eligibility →




Absolutely outstanding. From the management process, to communication, to the morale of the staff, VU is the best to work with. Highly impressed and appreciative!!!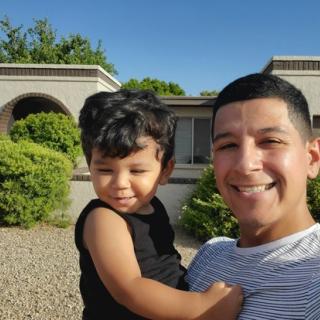 The name says it all - Veterans United - they are truly united into helping achieve their goal in buying you a house. It was my first time buying a home, and only issue I had was from a outside third party and VU was able to assist with that. I'm happy with the advice and assistance they have given me.




Veterans United were great, and Seth's team was all we could have hoped for.We did a domino close, where one house has to sell before the other can be bought. The buyers' lender was very difficult to work with. They were extremely disorganized and our move date got bumped back by about three weeks. Seth and his team were very responsive and did everything in their power to hasten the process. They were also very accommodating with delay after delay. We could not have moved to our beautiful new home without their help. 10/10 would recommend!