Denny was also great to coordinate things through.


What a great experience we had with Veterans United and our loan specialist, Nathan Jackson. If you want prompt and accurate communication, great rates, and a smooth process, call Veterans United.

Process was extremely quick, well planned. The online tools are useful and keep you on track. Best experience with any lending company

Thank you Jared, Dennis, Glen, Beau and Twila for making this happen.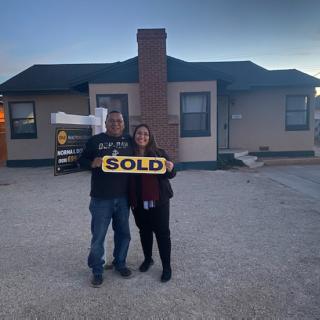 The VU team was awesome. During our journey to buying our first forever home ever, I did not hear any words of negativity, they only had solutions to every bump along the journey. We had an awesome flow of communication, I always knew ahead of time what to expect. Once we decided on our forever home, everything fell into place flawlessly. We are very happy and satisfied new homeowners. Thank you Veterans United!!

I wish the balancer would've coordinated with title earlier. We ended up having to rush to close and we're a day late due.

Overall, it was a very positive experience. My only feedback would be to ask for all the different documents required at one time. For example, I was asked to explain a funds transfer into my checking account. Then a day or two later, was asked for a statement from my brokerage account showing the transaction. Then another day or two later, I was asked to show proof that the brokerage account was mine. All of those documents could have been asked for at the same time instead of days apart.



Very please in my choice in selecting Veterans United.

Ready to see for yourself?
Experience first-hand why 184,900 homeowners give us a perfect score!
Check My Eligibility →

The epitome of customer service! This is our 6th home purchase (1st with Veterans United) and to say I was pressed with Celina and her team would be an understatement. Celina's team provided great communication every step of the way. I truly felt the entire team had our best interest in mind.When we pulled out of a contract in March 2020 due to the unknowns of what the future held with COVID, Celina was extremely supportive. In November 2020, we decided to start the process again. I feel like Celina was cheering for us every step of the way & wanted a positive experience. This is our 6th home purchase in 20 years and by far the best experience & team we have worked with.Thank you all, especially Celina & Rynda, for your tireless efforts from start to finish.


This is the third mortgage I have gotten through Veterans United. They have never let me down.The only setback was the funds distribution process. Only one of the 5 accounts to e paid off from these funds has been 1 1/2 weeks after closing.

You could not look for a better team to have on your side when looking for a new home.
Experience was excellent and the whole team worked very hard to make sure everything went smoothly.







VU and Darin made my refinance quick, easy, and a pleasure!




If you are planning to buy or refinance, Veterans United is the way to go.


Trustworthy and fabulous! Happy with our re-fi!