I'm so glad that I chose Veterans United to buy a home. Being my first time buying a home, the process was painless from beginning to end. I can't say enough about how much I appreciate Veterans United, Ashley and her team. Thank you!!

Amazing team!

Worst experience of my life. Cost me money, wasted vacation and the mental stress alone dealing with Mark is enough to make me urge all of my military families to stay far away from Veterans united. Almost lost the house because a VA Loan Specialist didn't know all the VA rules. Ridiculous
Response from Veterans United
Matthew, we thank you for sharing your feedback openly and for giving us an opportunity to learn more about your experience. We would like to learn more about your experience if you would like to. While we cannot change the experience you had we are committed to accountability and furthering our ability to provide an outstanding client experience.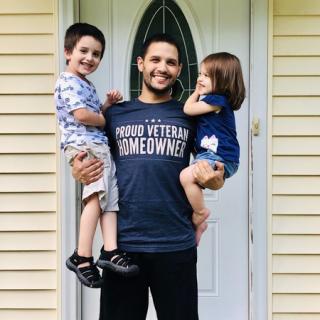 Don't pick anyone else but this team. The Perfect team to achieve your goals. Andy and his team are absolutely amazing. Answered my questions with so much detail and helped me through the process making it super easy to understand. I would recommend them to anyone I possibly can to receive perfect service

From the Lighthouse Program through the Loan Process to the Closing, we were taken care of. If and when the time comes for a new house we will look back to Heidi and the VU team first.

Pleasure to work with wouldn't hesitate to work with him again




You're next!
Join the ranks of our 200,000+ Proud Veteran Homeowners nationwide.

If you want the best experience possible, then VU is the best option. I can say that with confidence after my now 3rd VA loan. You have made a customer for life!



I hope that any Veterans that are looking to use Veterans United to purchase a home are as fortunate as we were in the team we had working for us. Everyone was so helpful, friendly and professional that we couldn't have been more happy with our experience. Thank you for all that you do for us now and in the future.Sincerely,Vince Capaldi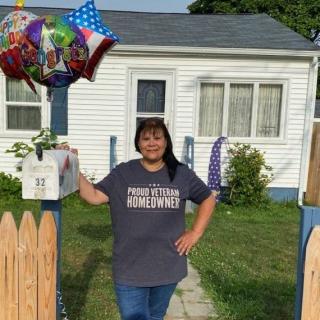 I can't imagine ever purchasing another home without Veterans United by my side. They made the process easy, understandable and no pressure. I knew exactly what I could afford before I even started the journey. With the exception of inspection cost, I really did buy my house with NO MONEY DOWN!! I couldn't have done it without my loan officer Kody Gilbow and his team. Thank you for the gifts and your welcomed to stop by any time!

If You are searching for help from the Veterans then I say go with Veterans United with the team that they have is the best . All the help you will need , and they stay on top of your every need . We had the most helpful Team .

Excellent and fast would recommend to any veteran.

Working with Veterans United to buy my 1st home was awesome. They steered me in the right direction from day one. I had a friend who was buying a home at the same time. Comparing the whole process from start to finish makes me really appreciate the power of having the ability to use a VA home loan. I could not have asked for a better experience. Thanks to my team at Veterans United I now have my own dream home.

Do not hesitate to call if you are a veteran. They are highly proficient, while delivering thoughtful + courteous service to the customer.
Our loan officer, Jessica Pratt, was truly remarkable!!! Thank you, Jessica!!!


You're next!
Join the ranks of our 200,000+ Proud Veteran Homeowners nationwide.





Our second time dealing with Chris. An exception loan specialist!!!!


My experience with Veterans United was awesome. Everything that needed to be accomplished was made easy with the least amount of difficulty. Big thumbs up!