I hope we all survive this virus and life gets back to normal.

Chad was also very helpful and handled a lot of the day to day problems that came up . He also was exceptional.



Overall my team was exceptional. My process was super smooth. I will highly recommend.



Be patient! Stay optimistic.


Veterans United was extremely helpful and communicated with us every step of the way. They made our home buying process easy from the pre-approval all the way to the closing. They also recommended the best realtor anyone could ask for. I highly recommend Kaleb Long and his team.

You're next!
Join the ranks of our 150,000+ Proud Veteran Homeowners nationwide.


This was our second home purchase with Ross from Veterans United. He was exceptional, and because we sold our home before contracting for the new home, we were concerned we would not yet have a home to move into. Ross was able to ensure we could close on the same day as the sale of our home in less than 30 days!

We are very pleased to work with Veterans United. Our loan team was great and the process after we found our dream home was very fast. We were worried about the Covid 19 but thanks be to God we bought our house with the help of Veterans United.
God Bless you all!




We had a great experience with VU. I encourage all veterans to take advantage of VA Home Loans. We LOVE our new home.


Our Veterans United team made our first home-buying experience beyond easy... they made it a pleasure. They ensured that we were informed and comfortable every step of the way and their guidance ensured that we locked in an absolutely killer rate during uncertain times. Ended up being well worth the 1/8th of a point and for that we are so grateful.It felt like we were working with family the way they were constantly looking out for our best interests. We will be coming back to Veterans United for any future home buying needs and will continue to refer all of our friends.

You're next!
Join the ranks of our 150,000+ Proud Veteran Homeowners nationwide.
Great team



I appreciate the whole team jumping in and saving this deal. The whole process was dealt with the utmost urgency.

I cannot thank Veteran's United and my loan team enough for making this a worry free process.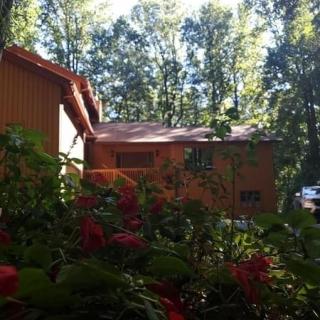 They made my first home buying experience seamless. Kalab Long and his team were amazing and we succeeded in landing my dream home! Veterans United online makes obtaining the loan so much easier. It tells you what to do by presenting what documents are needed. Then all you do is upload what they're requesting. Amazing experience!

They made it easy and got us in our home fast!!!!

Veterans United made this process as seamless as possible for me! A big thanks to Becca, Matt and Jenn for helping make my homebuying dream come true!!

My experience with Veterans United was excellent. I was experienced with purchasing a home and they were very helpful and knowledgeable.