I still cannot believe how smoothly the whole process was. I am still in shock! Veterans United is the best!


Very organized and fast. The whole process of finding my place and then closing on it went smoothly. Very satisfied.






Chris and Jake made this process effortless! From getting 3 updated preapprovals, instantly, to gathering all documents, answering all questions, total of 6 weeks from putting in an offer to closing - this was an awesome experience for purchasing our first home! Thank you!!!


Ready to see for yourself?
Experience first-hand why 168,897 homeowners give us a perfect score!
Check My Eligibility →
I would highly recommend this company!

They sent me a surprise on closing day that touched me deep. Thank You so much!

Sometimes there were inaccuracy in documents on the portal and we had to connect with Taylor our mortgage coordinator to rectify. Attention to detail is important so perhaps some additional oversight or training is needed.

I welcome anyone to call or email me to get a very high recommendation to use Veterans United in the future.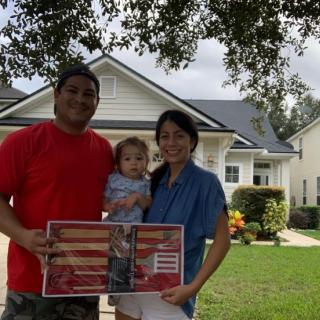 My Loan officer Aaron Hayes and My Realtor Maria Deeds made this whole process hassle free. My wife and I are amazed by the way everything went so smooth and we were able to closed on our dream house fast and earlier than estimated. You guys rock!! Thank you Aaron and your whole team. And thank you Maria for clearing out all my concerns. God bless you guys.



I will recommend Veterans United to every Veteran that I know who is looking to purchase a home!

I went on-line and asked who was the best mortgage company for veterans. It said Veterans United. Boy, were they right!!!


Ready to see for yourself?
Experience first-hand why 168,897 homeowners give us a perfect score!
Check My Eligibility →
Great team to work with.

I was hesitant to use the email and internet to obtain our home loan; but you all made it an easy, great experience. Thanks to all involved!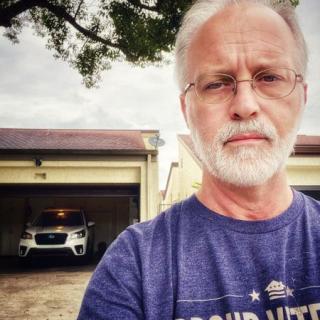 Over and above what I expected. All professional, respectful, and very efficient. A very smooth process from preapproval to closing. Major props to Brian Flanagan and the team at VU. The entire process was smooth and well-executed. I had my pre-approval the same day I found a home I was interested in. Everything was coordinated and went all the way to closing in 30 days.



Semper fidelis, I love my loan team, you will too! Veterans always United...

Highly recommend Veterans United and Andy Strubel! The portal to upload all documents and task notifications made the entire process seamless.

Great way to secure a home loan. Streamlined process that was easy to handle and tons of information at your disposal.