I'm recommending Veterans United to anyone I know!
Thanx for everything! Very happy!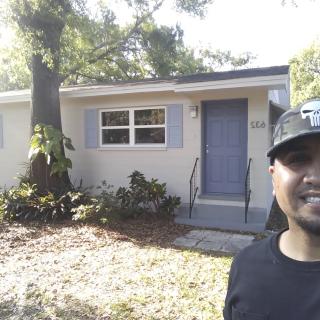 My experience with Veterans United was a great experience. Travis Ward was great to work with. Travis always answered my questions always kept me informed and up to date. I have nothing negative to say about my experience with Veterans United. It was smooth stress free and great learning experience on the home buying process.. Thank You Veterans United


None




You're next!
Join the ranks of our 150,000+ Proud Veteran Homeowners nationwide.
Veterans united was excellent in our home search. We are extremely excited with our smooth home search experience and will recommend to friends and colleagues.



My almost daily e-mail contact was with, Kathy Monning, Transaction Coordinator. She is one of the best Coordinator I have had the pleasure working with. She was very responsive and keep us up to date during the total loan process. Veterans United Home Loans is very fortunate to have excellent team members like Kathy and Kris.I must also mention that the overall loan process was excellent. Veterans United Home Loans process is developed around today's latest internet process which makes the loan process flow with ease. Congratulations to the platform developers.


This is the third time I have used Justin. There's no other person I would ever use when it comes to buying or refinancing a home. Justin not only does his job, but always goes beyond. His professionalism, courtesy , and overall goodness Makes him stand alone on the Industry. If you are a veteran, there's no other company for you. They truly care far and about veterans. It's shown in there work. I highly recommend Veterans United Loans.

As an organization you all did a great job every step of the way.

Thank you so much veterans United for helping me with my new home purchase

I would recommend the v a home process to any veteran. They made my first home purchase a very pleasant experience. They stayed in contact with me day and night. Very prompt with answers and all paperwork. I would give them 5 stars.


You're next!
Join the ranks of our 150,000+ Proud Veteran Homeowners nationwide.







A big thanks to Paige and Brooke for their efforts. We couldn't got into a home so quick, if not for their assistance. A true team effort!


Matt Brandt was also excellent to work with. His prompt responses, updates and professionalism made things very smooth for us. He was always direct and very helpful. Thanks Matt.