Veterans United has been great to work with on the financing of our home purchase. The process in all was as stress free as possible. The online portal for documentation submission and signing was very user friendly. This has been a great experience that I will share with all veterans I know.


Would use again.



I purchased three homes in my life and this was the most worry free that I had yet. Durell team Had a wealth of knowledge on VA loans and home purchasing.



Could not have asked for a better team to work with. Everyone worked efficiently and communicated well throughout the process.









I had Courtney and she was just wonderful and really does deserve a raise, however when it came to the underwriters I just feel like I was repeating my explanations so much that I felt like not even buying a home. I was so stressed even though I had given my explanations multiple times. I loved Courtney she got me through it.


What a great bunch of guys to work with.

Ready to see for yourself?
Experience first-hand why 167,995 homeowners give us a perfect score!
Check My Eligibility →
I highly recommend Veterans United. I would use again.




Veteran's United is overall a great company, they have a very knowledgeable team and work hard to get everything done in a timely manner. The underwriting process was stressful but not overwhelming.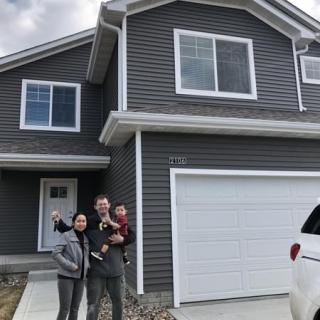 Due to advances in technology, and their dedication to helping others, Veterans United makes it so much easier to buying a home. As the buyer all I had to do is provide the proper documentation, and the team did the rest of the work. I will forever be thankful and grateful for their assistance.


Veterans United was by far the easiest part of the process in purchasing our home


I don't know much about the home buying market and this was my first home purchase, but VU made the process very easy for me to understand and complete. I don't know if anyone could've done better, but I do know that I have no complaints against VU and was very satisfied with my experience.

Staff was very helpful and patient. All phone calls to and texts to staff were responded to in a very timely manner. Appreciated speaking to people instead of machines.