Be sure and discuss fees up front before you send the loan estimate.





I had to get management involved to get my loan closed. I feel horrible leaving bad comments, but they keep emailing the survey and I decided I had to take it to quit getting requests
Response from Veterans United
Sally, we thank you for sharing your comments and we understand the frustration you may have encountered during the loan process. Our Client Advocate team is available anytime during the loan process to ensure excellent customer service, and we would love the opportunity to speak with you further to learn more about your experience if you would like to do so. We thank you again for allowing our team to be involved in your loan experience.

I was most impressed with everyone involved in the process.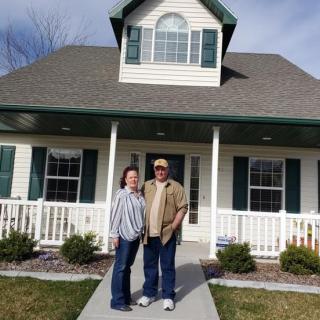 This is the place you want to be if you are purchasing a home. I am sure that Veterans United has many qualified people, but my Loan Specialist is the best. Ask for Mystle Schellhorn, she will get you through the process in a very professional and friendly way. Mystle has been dealing with me and my struggles, but does not give up on helping out. She knows who to partner with such as Jimmie Drapier as an underwriter, and he is excellent. Mystle Schellhorn has become a friend to my wife and I due to the fact she knows her business, and she cares for her clients.

I was impressed by how seamless the process of obtaining a VA load was with Veterans United. It was actually enjoyable.


If you are a veteran and you are buying a home this is the best place to make a loan.


Need all departments to communicate better in the future.

Ready to see for yourself?
Experience first-hand why 173,310 homeowners give us a perfect score!
Check My Eligibility →




We highly recommend Veterans United!! From the initial call to closing, the entire team assigned to us was phenomenal!! They made the home buying process simple and stress free. Throughout the process they stayed in constant communication, answered any questions we had promptly and went above and beyond on multiple occasions. For example, my husband returned from Korea and they sent him welcome home flowers! They also looked up all of the utility companies in the area we were moving to and provided us with their names and contact info! Those personal touches are what sets them apart!! Thank you Samantha, Ethan, Josh, Kelsie and Rachel!!! You are all incredible!!!


This was our second time using VU for a home purchase and I would not hesitate to come back a third time! I've recommended VU to all my friends. Our process was unbelievably smooth and the communication between our loan officer and us was amazing. We couldn't be happier.